ALL SAN FRANCISCO Celebration

Thursday, September 22, 2022, 7:30PM
---
The Symphony's All San Francisco Concert pays tribute to the Bay Area's most impactful community groups and nonprofit organizations for their invaluable work in enriching our city.
Created by veteran philanthropist Ellen Magnin Newman and led by an advisory committee of local nonprofit and community leaders, the All San Francisco Concert is a pillar of the Symphony's community engagement programs. The committee is led by returning co-chairs Cynthia Inaba and Robert Melton.
For questions about the All San Francisco Concert, contact [email protected].
For information about the Symphony's health & safety policies, click here.
The SF Symphony and All San Francisco Committee announced Bayview Opera House as the recipient of the 2022 Ellen Magnin Newman Award. For more information about the award and Bayview Opera House click here. Congratulations to the Bayview Opera House!
Honorary Chair

Ellen Magnin Newman
2022 All San Francisco Co-Chairs

Cynthia Inaba
Co-Chair
Fine Arts Museums of San Francisco

Robert Melton
Co-Chair
Art Curator/Events for the Commonwealth Club of California
2022 All San Francisco Committee

Erik Auerbach
First Exposures
Cristina Barron
San Francisco Pretrial Diversion Project
Mariah Bozeman
GLIDE
Jennifer Byrd
The Salvation Army
Andrea Ceseña
Gray Area Foundation for the Arts

Carrie Cottini
SFFILM
Brittany Ford
MAGIC
SF Public Defender's Office
Lisa Kvetchman
Community Organizer
Heather Mathews
Huckleberry Youth Programs
Barbara Ockel
Shipyard Trust for the Arts (STAR)
Andrea Palmer
San Francisco Symphony
Ryan Pinter
California College of the Arts
Josué Rojas
SF Artist & Muralist
Kathleen M. Sullivan, Ph.D
Openhouse
Selina Weiss
Youth Law Center
Devi Zinzuvadia
San Francisco Human Rights Commission
Program

A Midsummer Night's Dream
Felix Mendelssohn
Artists
Members of the San Francisco Symphony Chorus
San Francisco Symphony
Presented in partnership with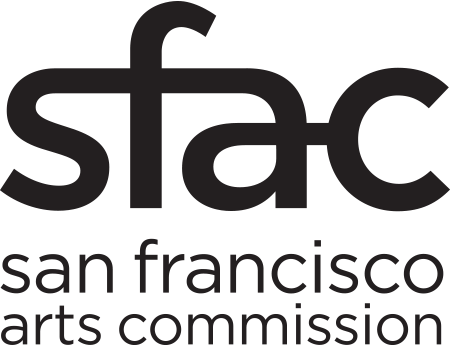 Supporting Sponsor