Foundation & Government Partners
We are deeply grateful to our Foundation and Government donors for generously supporting the San Francisco Symphony. We are honored to recognize the following contributions for our 2020-21 fiscal year. For more information on how to become a Foundation & Government Partner, please call 415.503.5438.
Season Sponsors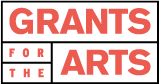 ---
$250,000 and above
Ann & Gordon Getty Foundation
The Hearst Foundations

---
$100,000 - $249,999
The Eucalyptus Foundation
John and Marcia Goldman Foundation
The William and Flora Hewlett Foundation
Koret Foundation
The Bernard Osher Foundation
---
$50,000 – $99,999
Louise M. Davies Foundation
The Frances K. & Charles D. Field Foundation
League of American Orchestras
National Endowment for the Arts
---
$25,000 - $49,999
Acacia Foundation
California Arts Council
Lisa and Douglas Goldman Fund
The William G. Irwin Charity Foundation
Alexander M. and June L. Maisin Foundation
Barbro Osher Pro Suecia Foundation
---
$10,000 - $24,999
Becker Charitable Trust
Frank A. Campini Foundation
Lisa and Douglas Goldman Fund
Walter and Elise Haas Fund
Evelyn and Walter Haas, Jr. Fund
Mimi and Peter Haas Fund
The Joseph and Mercedes McMicking Foundation
The Walther Foundation
---
$2,500 - $9,999
The Aaron Copland Fund for Music
Julia Klumpke Trust
John Brockway Huntington Fund
Thornton Foundation
Harold L. Wyman Foundation Inc.
The Zellerbach Family Foundation