ARTICLES &
INTERVIEWS
These Symphony-commissioned feature articles offer insights into the music you'll hear in the concert hall.
Mar 1, 2022
The Bridge: Collaborative Partner Bryce Dessner
BY CORINNA DA FONSECA-WOLLHEIM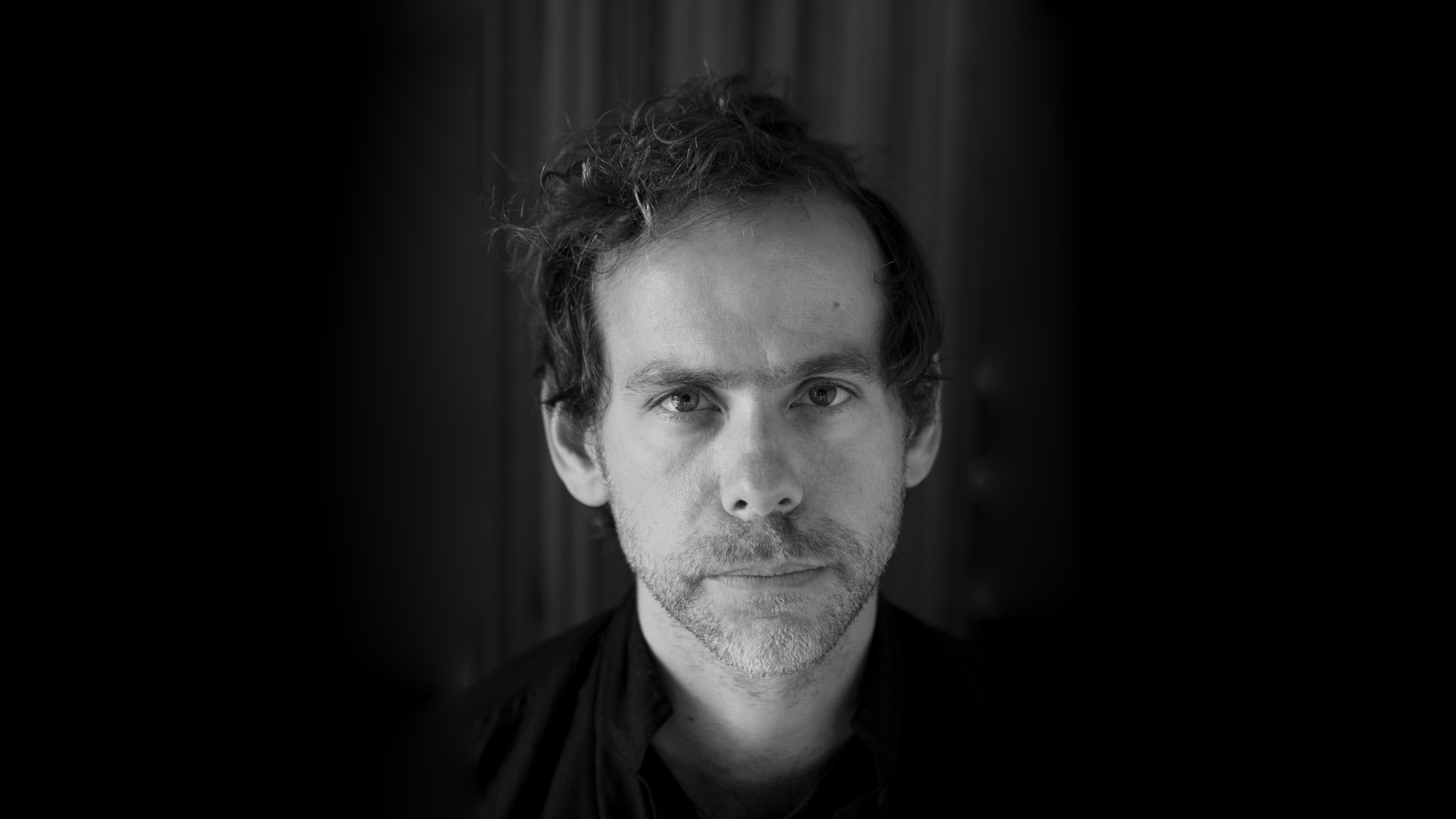 BRYCE DESSNER HAS GOTTEN USED to being a bit of an abnormality. On the rock scene, where he is known for his barnstorming solos with The National, he is that electric guitarist who moonlights in tails as a classical composer. When he's working with orchestras such as the San Francisco Symphony, where he is now part of the team of Collaborative Partners advising Music Director Esa-Pekka Salonen, he fields politely amazed questions on how he managed the jump from the world of pop.

But Dessner, 45, learned to straddle divides long ago. Growing up in a mixed household in Cincinnati, he accompanied his father to services at a synagogue where he admired the especially fine cantor. Once bar mitzvahed, his mother sent him to Christian summer camp in North Carolina, where he was introduced to folk music and bluegrass. At home, meanwhile, he taught himself to play Johann Sebastian Bach's fugues by ear on the acoustic guitar. It was around this time that the guitar became his chosen instrument, replacing the flute, which he had insisted on learning after a visit to Colonial Williamsburg when he was five, mesmerized by the fifers in a fife and drum band.

So perhaps it was inevitable once he graduated with a master's in music from Yale that he would have to march to the beat of his own drum. In a video interview from his pandemic home in the south of France, Dessner said, "I could have exited the highway to just do one specific thing, but it's never interested me to have just one path."

What sets Dessner apart from other stylistically omnivorous musicians is the level of success he has achieved across disciplines. He has won Grammys both with The National, which he fronts together with his brother Aaron, and as a composer, for the darkly inventive song cycle Murder Ballades. He has contributed music for films like the Academy Award- winning drama The Revenant and arranged hit songs for pop royalty such as Taylor Swift. On the classical scene his propulsive compositions have won over audiences and critics in some of the most prestigious halls. In San Francisco, last year's US premiere of the hard-charging violin concerto he wrote for fellow Collaborative Partner Pekka Kuusisto led to rave reviews. One critic compared it to a barn dance presided over by Niccolò Paganini.

But bridging stylistic differences inside a composition is one thing. Dessner spoke of the very real divides between cultural scenes that come from factors like the economics of how music is distributed, the physical spaces where it is consumed, and the creative processes favored by practitioners. "Working with classical musicians, the language is notation," Dessner said. "In rock music it's almost nonexistent. I've worked with Paul Simon, Thom Yorke, Jonny Greenwood, Taylor Swift; none of the communication occurs through manuscripts. Now, if I'm working with the pianist Katia Labèque, I'm only communicating through manuscript."

On the whole, Dessner said, "musicians who only work by ear tend to have
better ears." In that sense Kuusisto, a consummate improviser steeped in Scandinavian folk traditions, was an ideal interpreter for Dessner's Violin Concerto. But as an arranger for pop artists, Dessner said he has come to appreciate the value of a written score in guarding against some of the limitations of the studio process. "Music notation is a very sophisticated technology," Dessner said. "And one thing it does is it gets you out of the loop, because you see the longer arcs."

"Classical music has become a refuge for creative music that's not driven by an
algorithm, that's not driven by the need for a homogenous response where everything is at a given beat-per-minute, three minutes long, with autotune," he added. "Part of my passion about classical music is hearing someone say something that takes more than three minutes to say. And it's music that works in performance, that's not made to work just on headphones."

The search for the right expression for a musical idea sometimes leads Dessner to switch instruments—or build new ones of his own invention. For Wood and Strings, a 2015 album by Sō Percussion, Dessner created something he called the chordstick, a guitar-dulcimer hybrid that evokes the sounds of an Appalachian ashram. In the wake of the September 11 attacks, he said, when he was distraught by the intensity of political events, he formed Clogs, a band featuring an odd assemblage of instruments including bassoon, violin, and drums. His professional life at that time was centered on Bang on a Can, where his electric guitar helped fuel the collective's high-octane brand of contemporary classical music. But at home, nursing his anxiety, he found himself reaching for the ukulele.

In his home in rural France, where he and his young family are weathering the pandemic, he continues to play early music, including Bach and John Dowland, on acoustic guitar. "There is something very healing about it," he said, "it's not about being in public, or presenting it to anyone. It's this intimate relationship with the music and the curiosity about how it's built and made."

Still, Dessner said the electric guitar activates a particular energy in him. In part he said it's something he carries "deep in his bones" from all the years spent "hanging out in smoky rock clubs." When he picks up an electric guitar, he said, something clicks into place. "People are always joking that I am this demure, polite, nice person—as I am talking to you right now—but on stage with my electric guitar blasting in your face—that's not so nice," he said with a grin. "Playing rock music with my brother there is a physicality, pure sound vibrations moving through my body. It's not intellectual. It's the simplest, most raw form of what I do."

One place where Dessner has been able to integrate the different social, musical, and aesthetic strata has been in his work as a curator. In 2006, around the time he was cooking up chamber folk with Clogs, he realized he was making music that didn't fit into existing institutions. He formed a genre-blind music festival, which continues to bring diverse sounds to audiences in Cincinnati under the banner MusicNOW. Last summer's iteration featured the superstar pianist Daniil Trifonov, the folk ensemble Bonny Light Horseman, and the Labèque piano duo in Dessner's own double concerto. "Often festivals are built around who sells the most tickets or the most beer," he said. "This was a curated approach."

In San Francisco, he hopes to contribute a similar spirit of adventure and work to more closely integrate programming between Davies Symphony Hall and the Symphony's adventurous music series and venue SoundBox. But ultimately innovation starts with relationships. In Berlin, where he has been involved with the People Festival housed in the historic Funkhouse, a former radio building, he flooded the space with 200 artists, "a real mix," and created conditions for cross-pollination. "Some interesting things, including classical collaborations, have sprung from that," he said. "But that's almost the anti- curation: it's just letting musicians discover what they want to do."


CORINNA DA FONSECA-WOLLHEIM is a writer and the founder of Beginner's Ear.