ARTICLES &
INTERVIEWS
These Symphony-commissioned feature articles offer insights into the music you'll hear in the concert hall.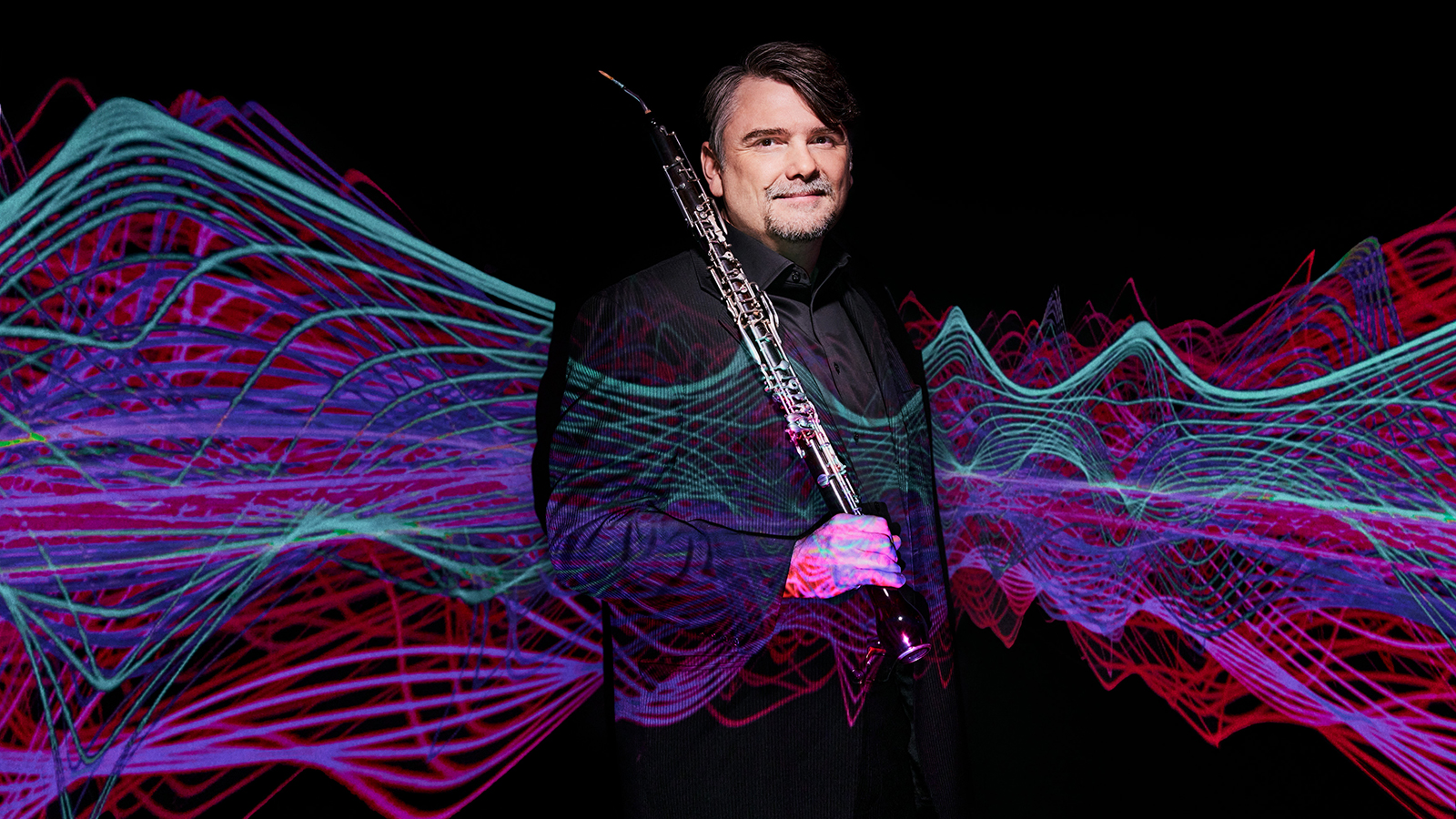 Apr 1, 2023
Spotlight on SF Symphony English hornist Russ de Luna
Russ de Luna joined the San Francisco Symphony as English hornist in 2007 and holds the Joseph & Pauline Scafidi Chair. This month he stars in Outi Tarkiainen's new English horn concerto, Milky Ways, co-commissioned by the San Francisco Symphony. Here he talks about what goes in to bringing a new work to life.
Can you describe Outi Tarkiainen's Miky Ways?
The music is very lyrical, which is what we English hornists do, we sing! It's very operatic even. Outi has a voice all her own and it's quite moving and beautiful [Read an interview with Outi Tarkiainen here].
The first movement, The Infant Gaze, conjures images of childbirth. Early in the movement she has the English horn playing multi-phonics that depict "the bronze color in the eyes of a newborn." The second movement, Interplays, I see as the newborn growing up, as it captures playfulness with fast passages between soloist and orchestra. The last movement, At the Fountainhead of God, is quite moving to me—the newborn has grown up and reached the other end of life with great reflection. There are a lot of references to motherhood, childhood, and possibly the end of life. It becomes very reflective and galactic.
How do you prepare for a premiere?
First, I look at the composer's other pieces to get an idea of the language. Outi is quite a popular composer right now with several new commissions, so there were many things to explore. I wanted to get an idea of her musical language, how she expresses herself harmonically, tonally, melodically, and so forth. One of the first pieces I heard of hers was a saxophone concerto called Saivo from 2017. It gave me a good look into her musical personality and gave me at least an idea of what I might expect.
Then my approach is to learn in chunks. I divide the piece into sections, first just learning the notes, and then the structure of the piece. Next, I try to put a whole movement together and see if I can make it make sense. Eventually, after the whole piece is in the fingers and internalized, I run through it as a whole, going back and working on what needs work. Rinse and repeat. Once I have a lot of it memorized and really am able to express myself through the notes, then I feel like I truly know it.
What is most unusual about Milky Ways?
There are lots of large interval leaps, which are always super expressive. Most composers stick to a safe range for the English horn, between a low B and a high E. Hector Berlioz was the first composer to really bring the instrument into a solo role, and the first to push the typical range of the instrument higher and higher—I think of the Rob Roy Overture, which has a wonderful duet for English horn and harp that goes up to high E above the staff and makes it hang out up there. Like Berlioz, Outi has written a lot in a range that many players like to avoid! I happen to really enjoy playing in the super high range of the horn, so I love it. It's quite a wonderful color.