ARTICLES &
INTERVIEWS
These Symphony-commissioned feature articles offer insights into the music you'll hear in the concert hall.
Jun 1, 2022
Where Stravinsky Sizzles: Oedipus rex and Symphony of Psalms
BY STEVEN ZIEGLER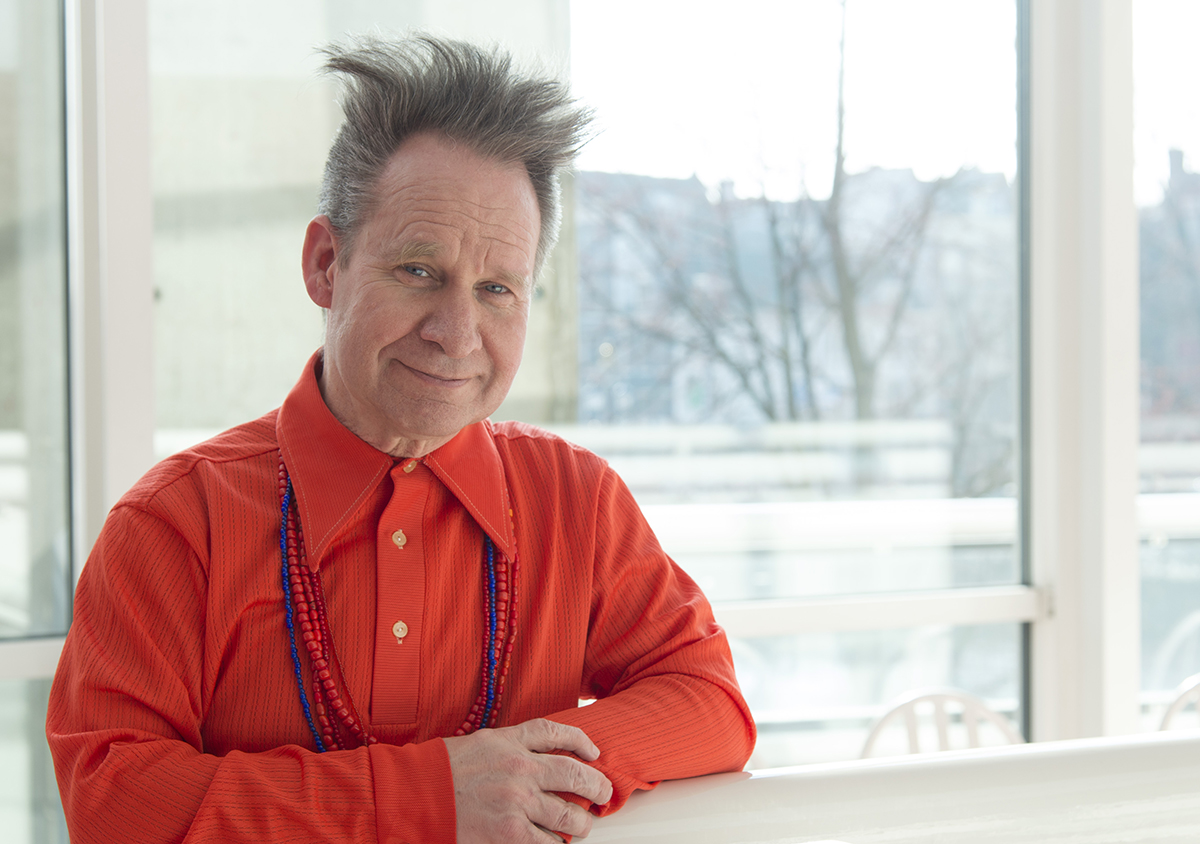 Peter Sellars. Photo: Ruth Waltz
On the surface, one would be hard-pressed to find two artists with more different temperaments than Peter Sellars and Esa-Pekka Salonen. But somehow, the alchemy of these contrasting artistic forces just works. "Esa-Pekka and I each have a wild streak, but we express it completely differently," Sellars said in a recent interview. "And so, the yin yang of that in practice is a blast because he will stay extra cool and then I go extra hot. And the cool and the hot next to each other, of course is going to produce some sizzle." That sizzle has been happening in some form or other throughout thirty years of opera productions, dramatized concerts, and staged performances with orchestras all over the world.
San Francisco Symphony audiences will have the opportunity to see the magical Salonen-Sellars dynamic in action this month, as Sellars launches his four-year Symphony partnership with a staging of Igor Stravinsky's Oedipus rex and Symphony of Psalms (June 10–12). Future seasons will see productions of Kaija Saariaho's Adriana Mater, Olivier Messiaen's La Transfiguration de Notre Seigneur Jésus-Christ, and Leoš Janáček's The Cunning Little Vixen. Sellars looks forward to bringing "unforgettable, radically liberating, and profoundly refreshing experiences" to San Francisco.
Stravinsky's music has been a throughline in Salonen's second season as SF Symphony Music Director, culminating with this month's performances of Oedipus rex and Symphony of Psalms, and the release of a new film of The Soldier's Tale, directed by Netia Jones and conducted by Salonen. Salonen has spoken of the composer's remarkably fecund imagination and expressive breadth, which he has explored in immersive festival programs with ensembles such as the Philharmonia Orchestra, where he is Conductor Laureate.
Sellars's innovative pairing of the two Stravinsky works was first mounted in 2009 as Salonen sought a creative way to end his tenure as the Los Angeles Philharmonic's music director. "Peter came up with this idea, that there's this drama, and it ends with ascension. It ends with the future. And in many ways, I thought this was very, very fitting. So, we did this production then, and since then it has traveled quite a bit." The San Francisco Symphony production features a cast of vocal luminaries, among them Sean Panikkar as Oedipus, J'Nai Bridges as Jocasta, Willard White as Creon/ Messenger/Tiresias, and Jose Simerilla Romero as the Shepherd, together with the versatile SF Symphony Chorus, dancer Laurel Jenkins, and actor Breezy Leigh who narrates the story in the role of Antigone. The production's visual design is in part informed by the sculptures of Ethiopian artist Elias Sime, which Sellars called "haunting and spiritually potent."
Oedipus rex, unveiled in 1927, belongs to a series of Stravinsky works inspired by classical mythology, while existing somewhere in the cracks between an opera and an oratorio. In using Latin, a language he called "not dead, but turned to stone," Stravinsky sought to create an almost ritualized experience, something that Salonen has pointed to as a key tenet in the composer's works. Symphony of Psalms followed a few years later, again utilizing Latin in the service of a ritual, this time Judeo-Christian. The pairing of the two works in a single evening illuminates new aspects of each, while also giving a glimpse into the reasoning behind Stravinsky's thought process. "Most of Stravinsky's pieces are a hidden way of saying something that he can't otherwise express," Sellars said. "Which is why the music is so dense and complicated and deliberately filled with locked boxes. And so, what it means to open the locked boxes in a Stravinsky piece is very intense." What is revealed is a larger story that speaks to the human condition, addressing timeless themes that might have carried deeper meaning for the peripatetic Stravinsky, such as inequity, displacement, and belonging.
The human connection is at the heart of Sellars's and Salonen's work—something that benefits from storytelling on a large canvas. "Each one of the pieces that Esa-Pekka and I are doing have that level of density and richness in them, which is why you can't just give them in concert," Sellars said. "You have to stage them because you have to put the human being in that picture. You get the vibration of human life choices and the color, the blaze, the terror, and the crazy exultation of that."
STEVEN ZIEGLER is Editorial Director at the San Francisco Symphony.