ARTICLES &
INTERVIEWS
These Symphony-commissioned feature articles offer insights into the music you'll hear in the concert hall.
May 1, 2022
Conductor Xian Zhang
BY STEVEN ZIEGLER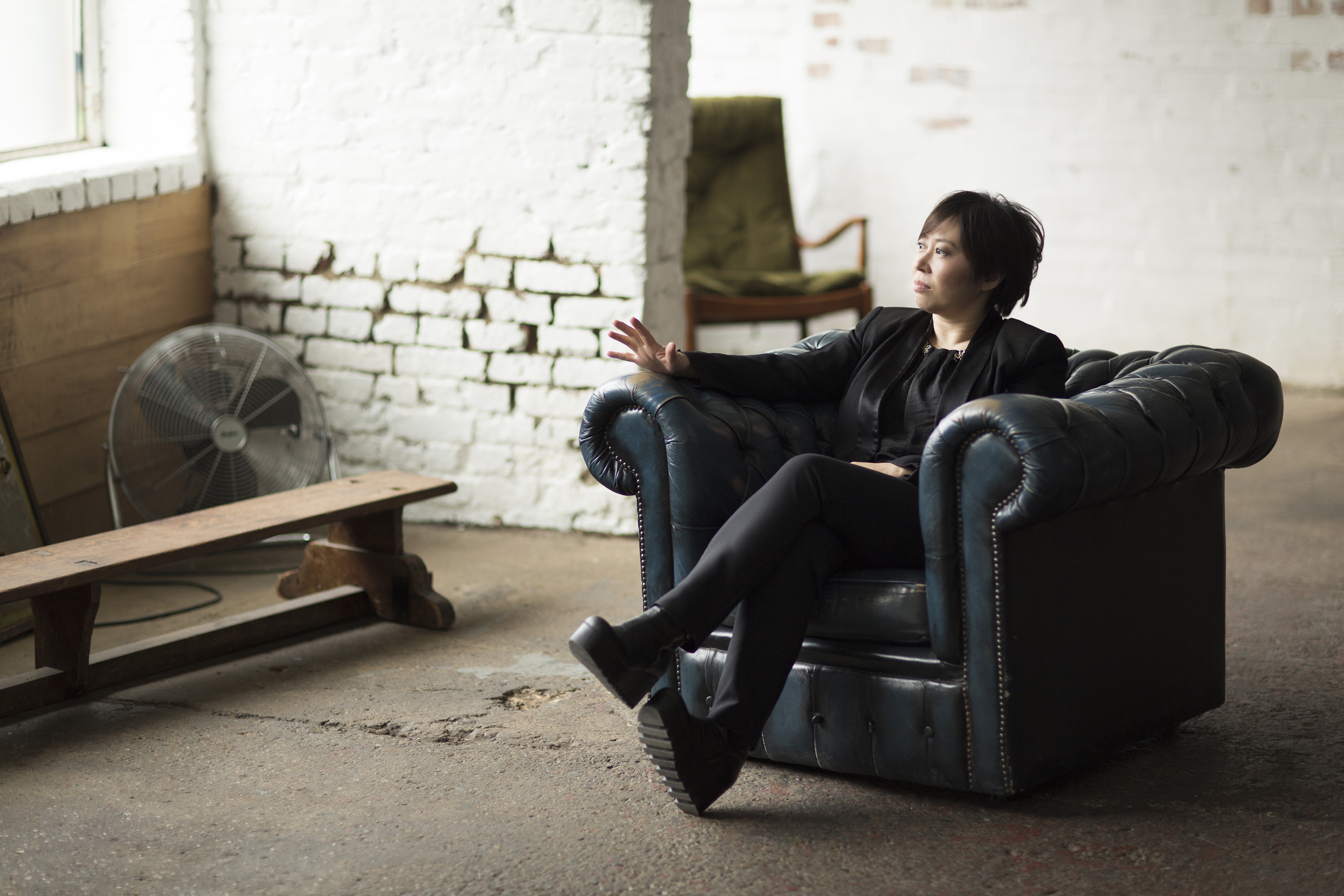 THERE IS AN OFT-TOLD STORY ABOUT conductor Xian Zhang that recalls how her father—an instrument builder by trade—assembled her first piano from scratch when none other was available. That sense of ingenuity, rigor, and enthusiasm has carried through to her work as a jet-setting conductor with leadership posts at orchestras worldwide.

After moving on from her homemade piano, Zhang studied conducting at the China Conservatory of Music before making her way to the United States to pursue a doctorate at the University of Cincinnati College-Conservatory of Music. A turning point came in 2002 when she won first prize in the Maazel-Vilar Conductor's Competition and was appointed Assistant Conductor for the New York Philharmonic. She went on to serve as that orchestra's Associate Conductor before pursuing positions with the BBC National Orchestra & Chorus of Wales and Orchestra Sinfonica di Milano Giuseppe Verdi, where she is currently Conductor Emeritus. She is also Principal Guest Conductor at the Melbourne Symphony and since 2016 she has helmed the New Jersey Symphony as its Music Director.

Zhang made a splash here last summer when she led the San Francisco Symphony in a program of works by Wolfgang Amadeus Mozart and William Grant Still, marked by what the San Francisco Chronicle called "an ebullience that immediately wins you over." She returns to the San Francisco Symphony twice in coming months: On May 5, 7–8 she conducts Antonín Dvořák's Symphony No. 9, From the New World, Florence Price's Piano Concerto in One Movement (with Aaron Diehl), and Nokuthula Ngwenyama's Primal Message. She's back in December to lead works by Ludwig van Beethoven, Michael Abels, and Samuel Coleridge-Taylor.

Zhang delights in creating programs that bring together works by composers with shared musical DNA but different lived experiences. She points to the connection between Dvořák's New World Symphony and Florence Price's Piano Concerto in One Movement. "People all know that this New World Symphony was written during the time that he visited America and discovered this treasure of American music. He encouraged a younger generation of American composers—especially African-American composers, which at the time was very rare—to use this wonderful source of musical language. This really helped me, in a way, to link into Florence Price, because her Piano Concerto was written roughly about forty years later, in 1933." Zhang can hardly contain her enthusiasm about Price's music, noting "she was really a musical genius. She started composing very young, around ten or eleven, and already had a composition played and performed. This is a great example that we see geniuses happen everywhere, regardless of which country, and your color, and your race, and your gender."

The third piece on the May program, Nokuthula Ngwenyama's Primal Message, was unveiled in its orchestral version by Zhang and the Detroit Symphony in November 2020. She thinks Ngwenyama's experiences as a world-class violist have informed her approach to composition. "I find it very lyrical, very melodic, and because she is a string player, her music is very deeply sung. Throughout the string writing is beautifully done."

Zhang sees efforts to expand the orchestral canon as a particularly welcome development. "I think in the last year or two, orchestras have really been trying to explore this part of the repertoire that's been ignored very much. Now we're digging more and more treasure out of this wonderful box of Black composers, and composers of color, and also female composers."

As for her place in a field that has just started to embrace artists of a wider range of backgrounds and identities, Zhang shares a story from her time guest conducting the Vienna Symphony, a bastion of European tradition. "We finished the concert and it went really, really well. The concertmaster came—he was a very Austrian man, probably in his late fifties and very tall—and he said, 'Madam, you are the first Frau [woman] who ever conducted us.' At that time, I really felt very happy, because it was a big moment, for the orchestra and for me as well. As conductors, we do concerts, we go away, we go to the next orchestra, we travel. But once in a while, you get these nice surprises, and they're wonderful. I will always remember that."

STEVEN ZIEGLER is Editorial Director at the San Francisco Symphony.