ARTICLES &
INTERVIEWS
These Symphony-commissioned feature articles offer insights into the music you'll hear in the concert hall.
Sep 2, 2022
Composer Trevor Weston: Pushing Ahead
BY STEVE HOLT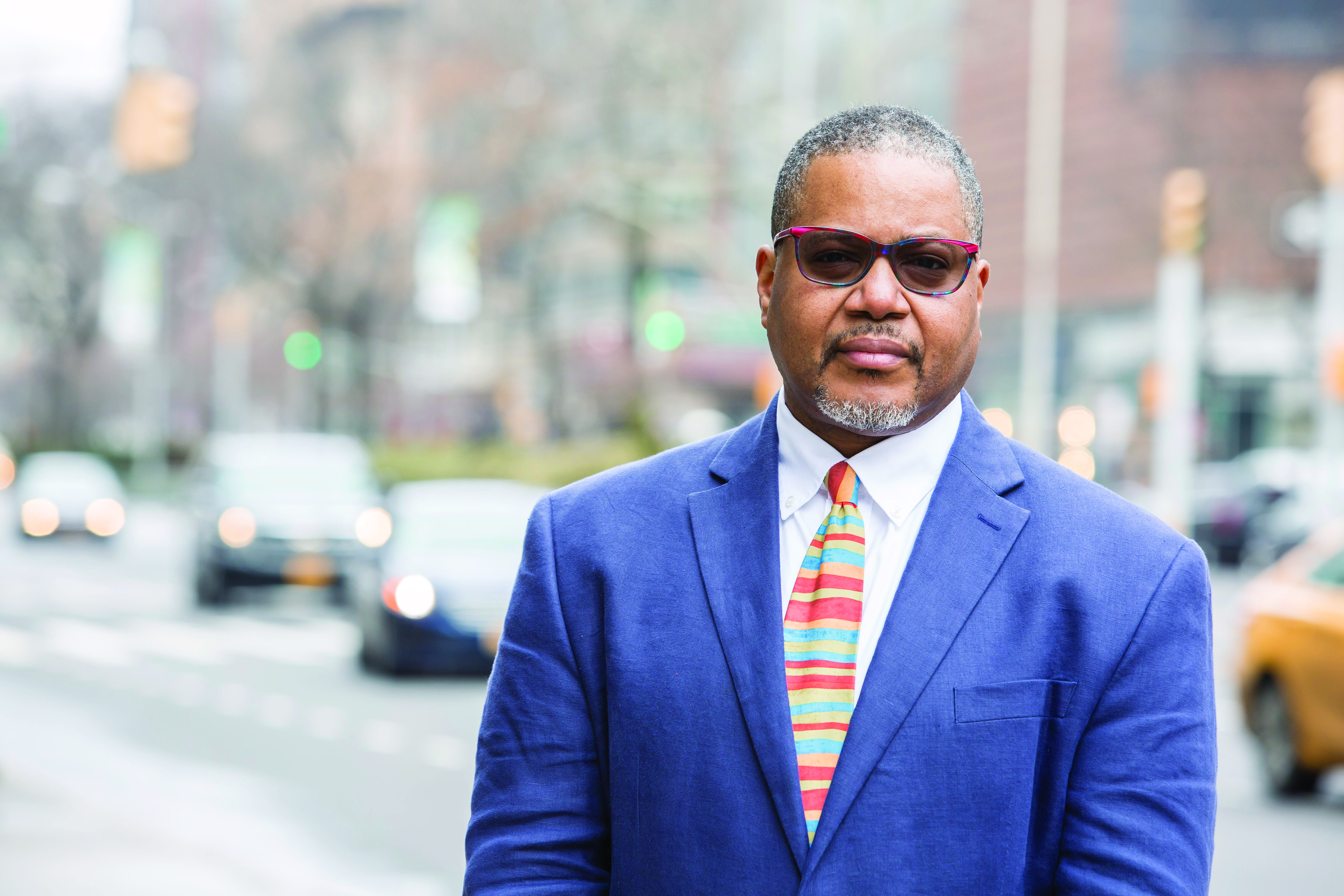 TREVOR WESTON
is the winner of the first Emerging Black Composers Project, sponsored by the San Francisco Conservatory of Music and the San Francisco Symphony. The resulting commission,
Push
, is premiering this month at Davies Symphony Hall.
Tell us about the title of your new work, Push.
I was already at work on the commission when I came across a quote from Dvořák, just as he was heading back from his stay in the US in 1895. He said, "The enthusiasm of most Americans for all things new is apparently without limit. It is the essence of what is called 'American push.'" This piece seemed like a great opportunity to use that as a title.
How does it feel to have the San Francisco Symphony and Esa-Pekka Salonen premiere this piece?
I'm really, really excited about the performance. In many ways I became an adult in the Bay Area, because I started graduate school [at UC Berkeley] at 22. I still have a lot of friends there. I've heard the Symphony many times, and to have them premiere my piece is amazing.
I met Esa-Pekka Salonen this past March, and it felt like an out-of-body experience. I had the most inspiring conversation with him about music, and the piece, before I'd really started working on it. It couldn't have gone better.
You were trained at the Saint Thomas Choir School in New York City. What was that like?
I think one of the most long-lasting experiences is that [as students] we understood what it meant to perform at a high level. And also that your job in music is to do your best, so that everyone gets to experience something bigger than our individual selves.
How did you become a composer?
My last year at Saint Thomas, I was cleaning up the science room (we all had chores), and I started singing something, and I could hear the other parts while I was singing. I could hear them continuing even when I stopped singing. I didn't know that was composing; I just thought I was having fun. I didn't know it was a career option until I studied composition at Tufts University with T.J. Anderson, and he said I should go study with Olly Wilson. And that's how I made it to UC Berkeley. And I guess the rest is history.
You are Chair of the Department of Music at Drew University, and you also teach
at Juilliard. Obviously, teaching is very important to you.
I feel like I have a responsibility to help others as I was helped by my teachers. I wouldn't be here if it wasn't for T.J. Anderson, and Olly Wilson, Richard Felciano, and Andrew Imbrie at Berkeley. The real tradition of music is apprenticeship and being a mentor to others. So, teaching gives me that opportunity.
There has been a growing focus on the music of Black classical composers in recent seasons. Is this just what classical music needs right now? Is it too little too late?
I think it's both. I think there is a tendency in this country, in many different areas, for people to be unaware of what
really
happened. And when it comes to classical music, African Americans have been performing classical music for a long time. So it's not a new thing; it's just an unknown thing. The more that we are aware of what really is out there, then people can make decisions that are more informed. The same thing is true with the number of female composers that we're now hearing. This is important not just because these composers and this music
really do exist, but also because I think the younger generation now expects diversity. Our future is based on all of our cultural products representing the diversity that these younger Americans live and expect.
Steve Holt is a Contributing Writer to the San Francisco Symphony program book
The SF Symphony premieres
Push
Sept 29–Oct 2, alongside Mahler's Symphony No. 2. Tickets:
sfsymphony.org
.