ARTICLES &
INTERVIEWS
These Symphony-commissioned feature articles offer insights into the music you'll hear in the concert hall.
Oct 3, 2022
Composer Magnus Lindberg: Magic on the Page
BY STEVE HOLT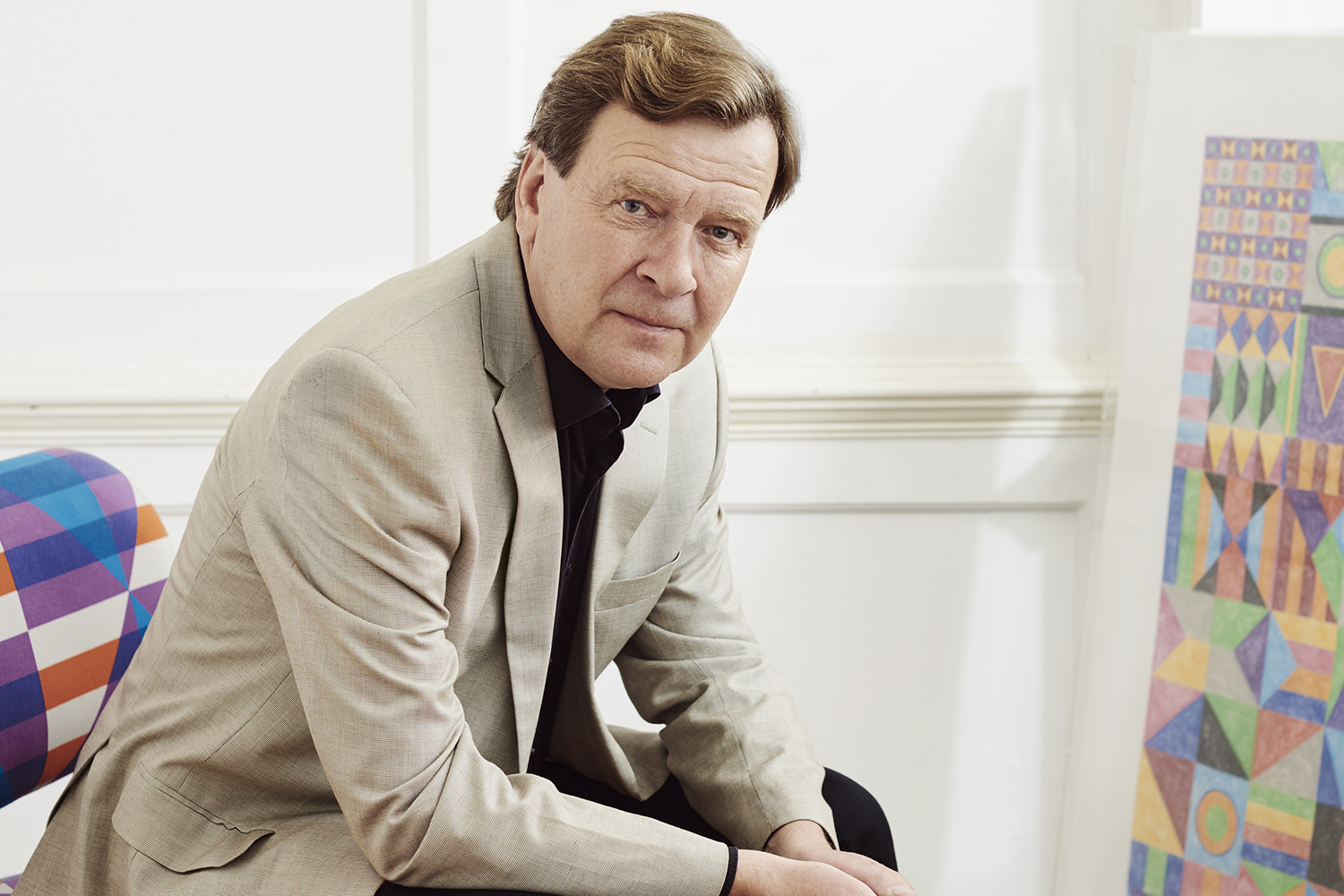 The San Francisco Symphony presents the world premiere of Finnish composer Magnus Lindberg's Third Piano Concerto, an SF Symphony co-commission, October 13-15. We spoke with Lindberg about what it's like to write for Yuja Wang and his close ties with Esa-Pekka Salonen.
How did you become a composer?
I don't come from a family of musicians, but when I was six, my father bought me an accordion. And very soon, maybe age seven or eight, I started to compose. Fortunately, my mother had a friend who was a professional pianist. And she listened to me playing the accordion and said, "Now we need to go from vertical to horizontal!" [
laughs
]. She helped prepare me for the Sibelius Academy, which I entered in 1973 as a pianist. But composition was always around. For me, the natural way of expressing music seems to have been to put it on paper.
How do you get started on a piece?
I somehow have the feeling that I'm working on one piece all my life, instead of separate pieces. I'm not making wine; I'm making sherry, where you add old vintages to the new. Composing for me is a learning process, going one step further with each piece. I would say before finishing a work, I've already started the next one. So, I avoid the problem of starting by keeping things running. I would not be the same composer unless I had written
all
these pieces. They are all equal in the sense that at the time I wrote them they meant so much to me.
How does being a pianist affect your composing for the instrument?
If I'm writing a concerto for violin, or cello, or clarinet, I'm of course attached to the advice of someone who plays that instrument. But obviously I have a connection to the piano; I have my own thoughts about what to write.
I wrote my First Piano Concerto for Paul Crossley, when he was artistic director of the London Sinfonietta. He was a great musician, and a visionary in his way of playing a broad spectrum of contemporary music. My sort of challenge was to reconsider the concerto. It took me four times to rewrite the piece before it worked.
My Second Piano Concerto was written for Yefim Bronfman and the New York Philharmonic. It's very much a big, bold piece for both the soloist and the orchestra.
For this Third Concerto, I thought okay, I'm mature now; I'll try to be very classical in the sense of approaching it. It didn't end up taking that path, although it's still a concerto in three movements. But there was a moment when I started to get the piece to stand on its own, and it became very much inspired by the just amazing playing of Yuja Wang.
I had seen her play in Hamburg, and I got to speak with her after the concert and I thought, ah! if ever there were a chance to compose something for her, that would be my goal. So when I began working on this concerto I decided to tailor everything for her; I wanted to make it something that would attach to her world. I like that idea very much. It was not giving up any of my musical ideas; just shaping them. That is the luxury of writing concertos; you can do it for someone personally. In this case there was also the fascination of coming back to the piano concerto for a third time.
You have a long musical friendship with Esa-Pekka Salonen.
My youth would have been very different if I hadn't met my very close and esteemed friend and colleague. He entered the Sibelius Academy in Helsinki the same year I did, 1973; he as a horn player, I as a pianist. We were kicked out of music theory class after two weeks! We luckily ended up being taught by an excellent teacher with just three of us in the classroom for eight years, basically every week. Music theory became my favorite subject and still is. Of course, we've done so many things over the years together in music.
It must feel good to have him on the podium for this premiere.
When I heard that was the case, I thought, oh my god, this is fantastic! I know I can trust him. He is not afraid of saying, hey, there's something in the score that doesn't work, and I'm not afraid of changing my mind and amending the score in rehearsal. So I'm very much looking forward to working with him and Yuja.
It's a strange thing: I've grown increasingly nervous about premieres over the years. You spend so much time trying to put something on paper, and then when reality hits you, it's one of those situations when you would rather like to be somewhere far away. But I'm definitely coming to San Francisco for this!
Steve Holt is a Contributing Writer to the San Francisco Symphony program book.