ARTICLES &
INTERVIEWS
These Symphony-commissioned feature articles offer insights into the music you'll hear in the concert hall.
Oct 1, 2019
Meet The SFS Musicians: Assistant Principal Viola Katie Kadarauch
Assistant Principal Viola
Member since: 2007
Hometown: Orinda, CA
Family Ties: Four Strings Attached
When Assistant Principal Viola Katie Kadarauch says "music is in my blood," it isn't just a figure of speech.
"My grandfather was in the White House String Quartet, and played trombone in the army band. He met my grandmother, a pianist, at the Eastman School of Music. Practically everybody on both sides of my family is a classical musician or artist."
That includes her parents: her father is Principal Cello with the San Francisco Opera, and her mother was a serious amateur violist.
"I had so much exposure to the classical/orchestral world in the Bay Area. For as long as I can remember, I was going to opera and ballet. I'd turn pages for my mom's chamber music group. So I became familiar with all sorts of music, from a very young age."
Katie started on the violin, then switched to cello. Finally, when she decided to try out for the San Francisco Symphony Youth Orchestra (SFSYO) as a high school freshman, she auditioned on three instruments: violin, cello, and viola, which she came to love.
"I loved holding the violin under my chin, and the sonority of the cello, so the viola seemed like a really great medium. It just fit me, and made sense. If the cello and the violin had a baby, it would be a viola!"
"I also love the role it plays in chamber music, and the orchestra. It's undercover, but that's what I like about it. People think it takes a back a seat, but most of the time it's just as important as the violin and cello."
Outside of the Orchestra, Katie's favorite activities include long walks around The City, and kickboxing. "It's just a nice way to release energy, and stay healthy, focused, and motivated." Most of all, Katie keeps busy looking after her toddler son, Archer. "I love being a family unit, being a mom. My husband and son are my heart and soul."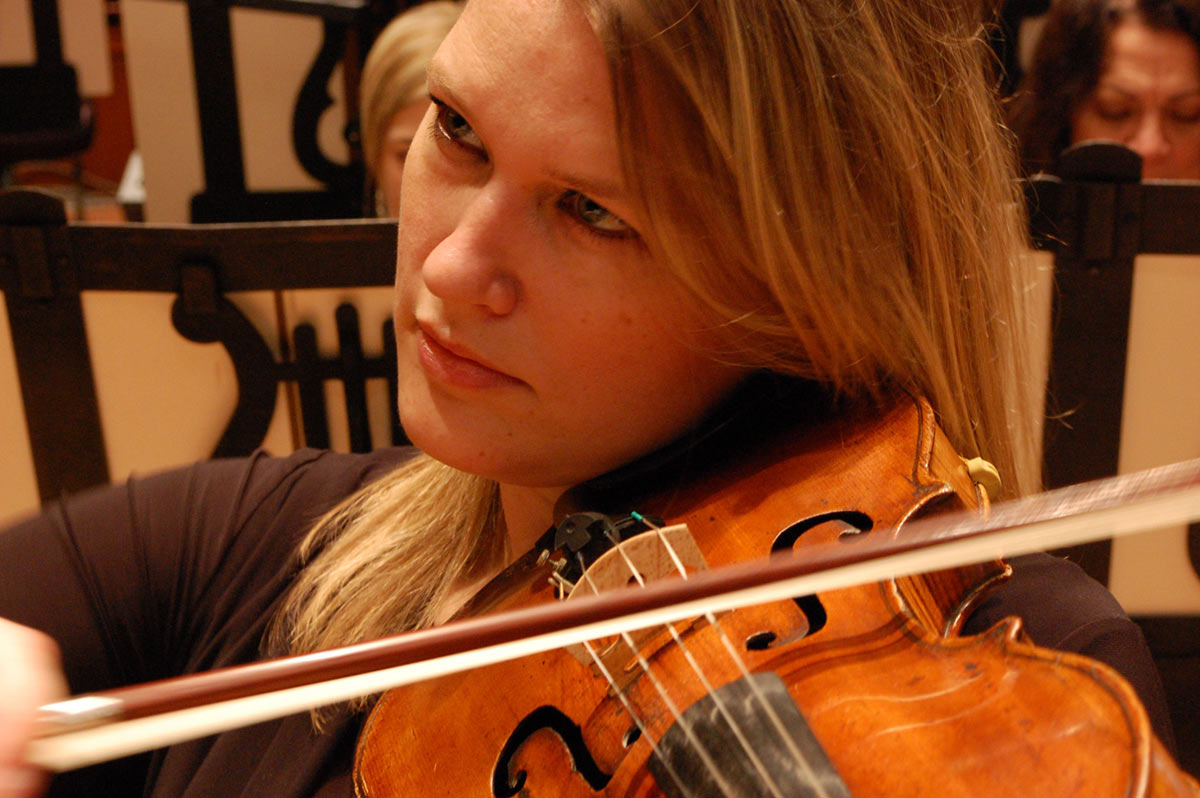 Photo: Jeanette Yu