ARTICLES &
INTERVIEWS
These Symphony-commissioned feature articles offer insights into the music you'll hear in the concert hall.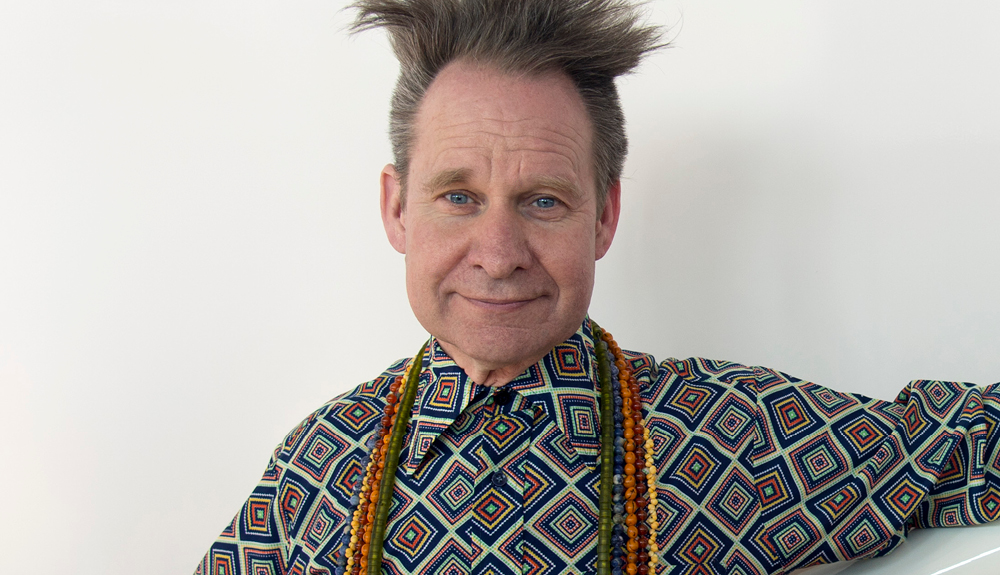 Peter Sellars
Kaija Saariaho
Esa-Pekka Salonen
Jun 1, 2023
Where Magic Happens: Sellars, Saariaho, Salonen
BY STEVEN ZIEGLER
This month the San Francisco Symphony performs a new staging of Kaija Saariaho's opera Adriana Mater, directed by Peter Sellars and conducted by Esa-Pekka Salonen. As we present these important concerts, we also pause to reflect on the recent passing of Saariaho, a visionary composer who left an indelible mark on the musical world. It is an honor for us to present this work, which stands as one of her most profound and deeply affecting creations.
When considering his 30-year artistic partnership with director Peter Sellars, Esa-Pekka Salonen quickly identified exactly what makes a Sellars project special: "Besides his brilliant conceptual thinking, Peter has this quite rare craft of working with people," Salonen observed in an interview last spring. "He can get something out of singers and actors that they didn't know they had. And it's a process that is absolutely fascinating to follow, how he patiently, but persistently, works with people, and then finally gets them to a place where some magic is happening."
Sellars is in year two of a four-year partnership with the San Francisco Symphony, where he has set out to bring what he called "unforgettable, radically liberating, and profoundly refreshing experiences" to San Francisco. Last season's promising first entry in the Salonen/Sellars/SF Symphony partnership, Igor Stravinsky's Oedipus rex and Symphony of Psalms, garnered critical acclaim and marked a notable new direction in the Symphony's staged productions. In June Sellars stages Kaija Saariaho's opera Adriana Mater, a nuanced exploration of maternal love and the atrocities of war. Future seasons will see Sellars direct productions of Arnold Schoenberg's Erwartung and Leoš Janáček's The Cunning Little Vixen.
While Salonen and Sellars have enjoyed a remarkable three-decade run of opera productions, dramatized concerts, and semi-staged performances with orchestras all over the world, Salonen's ties to Saariaho stretch back even further, dating to the late 1970s when they were both young firebrands in Finland's new music scene. "One of the most satisfying aspects in my artistic life is having long-term collaborations with important composers. I know Kaija's language so well that there's almost no translation: It almost feels like my own." Sellars and Saariaho have enjoyed an equally fruitful partnership: he has staged the premieres of many of her dramatic works, including her first opera, L'Amour de loin (2000), the oratorio-opera La Passion de Simone (2006), Adriana Mater (2006, led by Salonen), and the chamber opera Only the Sound Remains (2016). For Salonen, the time felt right to revisit Adriana Mater, especially given some of the challenges the opera faced in its Paris premiere. "It was very unfortunate because we had to cancel the premiere because of a strike at the Bastille Opera. So, it was not the best birth for a new major opera. Kaija has since revised the piece somewhat, and Peter and I, we feel now that we are at the point in our own lives and our own professional careers where we can do justice to the score. I'm eagerly awaiting the moment we can present it."
While L'Amour de loin and Adriana Mater both feature librettos by Amin Maalouf, the two operas are very different in character. Salonen described L'Amour as "an allegorical love story, quite static in the best sense of the word" while noting that in Adriana, "Kaija decided to go for drama. It's a very stark story." At the center of Maalouf's libretto, which Sellars called "wise, heartbreaking, prescient, and revelatory," is the bond between a mother (Adriana) and her son (Yonas), which is put to the test when Yonas learns that he is the child of a wartime rape. While the opera is set in "a country at war in the present day," the particular country is intentionally never specified. For Sellars, the universality of the story raises some important questions, particularly in the face of ongoing conflicts happening worldwide. "Adriana Mater is waiting to be heard with fresh ears in a society now sharply attuned to issues of violence against women and the human costs of raising children in times of war," he said. "Kaija's eloquent opera speaks with the clarity, force, and humanity that our world is searching for." While war provides the opera's framework, the emotional center is the relationship between Adriana and Yonas (the title evokes the Latin "mater," or mother). Saariaho has spoken about how her own experiences as a mother came into play when working on the opera, an idea Sellars reinforced. "Right in the heart of this opera is some of the greatest music she has written as a mother," he said. "The end of the first act is a pregnant woman, feeling life inside her and feeling the moment where inside one human being there are two heartbeats."
The human connection is at the heart of Sellars's work—something that benefits from storytelling on a large canvas. "Each one of the pieces that Esa-Pekka and I are doing have that level of density and richness in them, which is why you can't just give them in concert," Sellars said. "You have to stage them because you have to put the human being in that picture. You get the vibration of human life choices and the color, the blaze, the terror, and the crazy exultation of that."
STEVEN ZIEGLER is the San Francisco Symphony's Editorial Director.