ARTICLES &
INTERVIEWS
These Symphony-commissioned feature articles offer insights into the music you'll hear in the concert hall.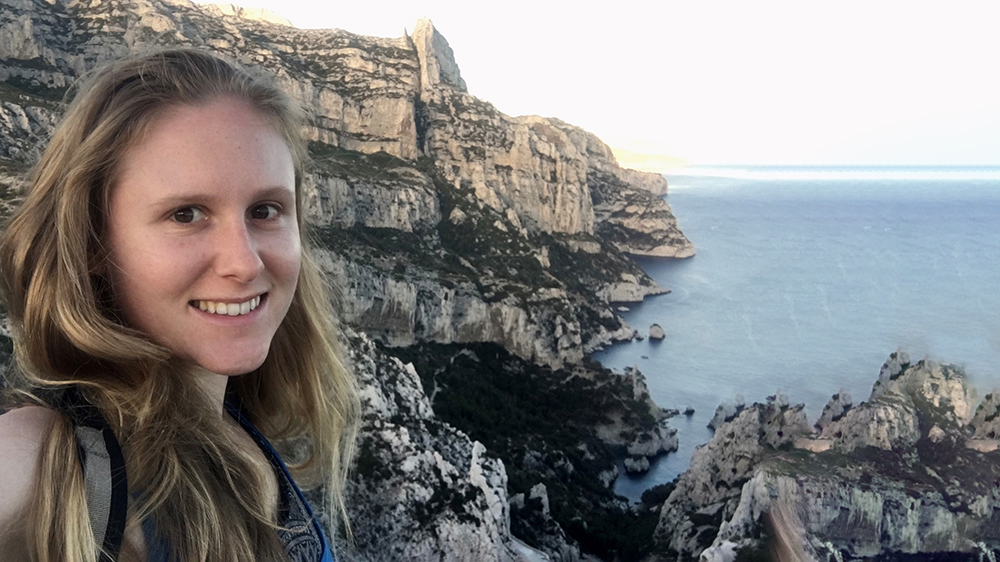 Mar 1, 2023
California Soundscapes: Composer Gabriella Smith
BY STEVE HOLT
"I realized that you can apply a lot of the same ways you listen to music to natural soundscapes: rhythm, shape, form, texture, color, phrasing, even accidental counterpoint between different sounds."
—Gabriella Smith
Esa-Pekka Salonen and the San Francisco Symphony present the first San Francisco Symphony performances of Gabriella Smith's
Tumblebird Contrails
on March 1-2. We spoke with Smith about her music and her equally important passion for the environment.
Composer and environmentalist: That's an unusual combination of passions.
I really never meant to be a composer. What I wanted to study was ecology, or climate science, or marine biology; something in that realm. As a teenager, I spent five years volunteering on this really cool songbird research project in Point Reyes, with an organization called Point Blue Conservation Science. The biologists that I worked with there were my heroes growing up, and what I imagined I would do with my life. But I also always loved music, and eventually I became a composer.
For a long time, I struggled with the notion that music felt so inconsequential, compared to an issue like the climate crisis, which is what I had intended to devote my life to. What I realized eventually is that while of course we need scientists working on this issue, we don't
only
need scientists; we need everyone to make climate solutions an integral part of all of our lives if we're to have any hope of a livable future. And that should include the things that we're already good at and love doing, like music. Music in particular can be such a powerful tool for this because it's already so good at bringing people together as a community, which is so much more powerful than any kind of individual action. One of the things I'm trying to work on now is not just writing music about these issues, but actually thinking about how real climate action and climate solutions can become part of all of our lives as a music community.
How did Tumblebird Contrails come about?
It was inspired by a single moment I experienced at Point Reyes early in 2014. I was getting into solo backpacking, and I wanted to start with a place I knew well. On the last day of a really wonderful three-day trip, I wasn't quite ready to go back into civilization. So, I stopped at this beautiful spot on the beach, and sat there and watched and listened to the ocean, as music. I'd realized that you can apply a lot of the same ways you listen to music to natural soundscapes: rhythm, shape, form, texture, color, phrasing, even accidental counterpoint between different sounds. That moment inspired this piece.
Is it important for listeners to know that?
It's nice to be able to explain to people what I was inspired by, but it in no way means that that's what they have to hear. Often, people come up to me with their own interpretations that are more interesting than what I had in mind. If they have a good experience of the piece, I'm happy.
It's been several years since you wrote Tumblebird. Does it keep evolving?
Yes and no. I feel like I've moved past some of my older pieces; they feel like student works. This one doesn't. I still like it and feel proud of it. I have made some minor revisions over the years, but for the most part, it's pretty much the same as at the premiere nine years ago.
Writing it involved a lot of recording myself playing the different parts. I started off with the string extended techniques [basically, anything outside of "normal" bowing], because there's just no way of hearing what that's going to sound like. Then I sang the wind and brass parts. I went into my kitchen and got some pots and pans, and banged on them for the percussion parts. That's really how I assembled it, and that's how I write almost everything now. And I think that's maybe one of the reasons that I still like it after all these years; it feels like I figured out this thing that still works for me.
It must be wonderful to have Esa-Pekka Salonen champion your music.
We met about a year ago when he premiered my organ concerto,
Breathing Forests
, with LA Phil. Working together on that was one of my favorite musical experiences, so I'm really looking forward to more. [The Symphony will present
Breathing Forests
next season as part of the
California Festival: A Celebration of New Music
]. But also, the fact that the music director of my hometown orchestra really cares about the environment, and the climate crisis, is incredibly meaningful to me.
What keeps you busy when you're not composing?
I'm at this amazing cabin up in the mountains in Norway. You can walk out the door, and in two minutes you can access hundreds of miles of cross-country ski trails. So, all I've been doing is just skiing. And writing music!
STEVE HOLT is a contributing writer to the San Francisco Symphony program book.