program
Four Original Versions of Ritirata notturna di Madrid
Luigi Boccherini/ Luciano Berio
Piano Concerto No. 1 (JUN 16 & 17)
Béla Bartók
Piano Concerto No. 3 (JUN 18 & 19)
Béla Bartók
Jessie Montgomery
Pines of Rome
Ottorino Respighi
performances
Davies Symphony Hall
Thu, Jun 16, 2022 at 7:30PM
Davies Symphony Hall
Fri, Jun 17, 2022 at 7:30PM
Davies Symphony Hall
Sat, Jun 18, 2022 at 7:30PM
Davies Symphony Hall
Sun, Jun 19, 2022 at 2:00PM
If you would like assistance purchasing tickets for patrons with disabilities, please call the box office at 415-864-6000.
THESE CONCERTS ARE SUPPORTED IN PART BY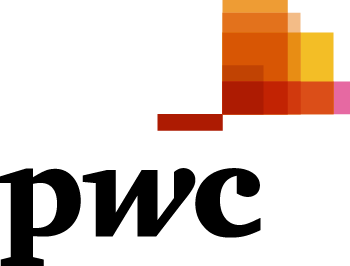 Event Description
Esa-Pekka Salonen takes the podium for Ottorino Respighi's beautiful The Pines of Rome where the rambunctiousness of a modern city communes with echoes of Roman glory. Past and present also come together in Luciano Berio's imaginative arrangement of a work by Classical composer Luigi Boccherini, while Jessie Montgomery's Strum dances and moves across the orchestra. Pianist Pierre-Laurent Aimard alternates performances of Béla Bartók's First and Third piano concertos, taking audiences on adventures through modernist tonalities, breathless rhythms, and lyrical introspection.

For more information, including full program notes, visit the San Francisco Symphony's digital program book platform at sfsymphony.encoreplus.app or text "SFS Concert" to 55741.
At A Glance
In the Four Original Versions of Ritirata notturna di Madrid, Luciano Berio manipulates a composition written two centuries earlier by Luigi Boccherini. A programmatic character piece composed in 1780 therefore becomes an avant-garde experiment from 1975, though not a frightening one.

Béla Bartok composed three piano concertos, of which the first and third are heard on different days this week. The Piano Concerto No. 1 abandons the glittering world of late-Romanticism and lands instead in the realm of brave modernism. But the flavor is really Bartók's own, filled with harmonic ambivalence, bits of modal melodies, and figuration that swirls like a folk-dance. He wrote the Piano No. 3 as a gift for his wife Ditta as he lay dying, so that she could perform it after he was gone. Though he had unhappily moved to New York, he allowed his fantasy to travel back to his native Hungary with unabashed longing.

Jessie Montgomery first wrote Strum as a cello quintet in 2006, and later revised it for string quartet or string orchestra. She described it as "a kind of narrative that begins with fleeting nostalgia and transforms into ecstatic celebration."

Ottorino Respighi was fascinated with the music of Italy's distant past; his hallmark was over-the-top orchestral color. He combines both in Pines of Rome, using "nature as a point of departure, in order to recall memories and vision. The centuries-old trees . . . become witnesses to the principal events in Roman life." Premiered in 1924, it was one of the first pieces to include electronics in its orchestration through a recording of a nightingale.
Concert Extras
Pre-Concert Talk: In partnership with the Rubin Institute for Music Criticism, New York Times Classical Music Critic Zachary Woolfe will give the June 16 "Inside Music" talk from the stage one hour prior to the performance. John Platoff will give the "Inside Music" talks prior to the June 17–19 performances. Free to all concert ticket holders; doors open 15 minutes before.