program
An American Port of Call [San Francisco Symphony Premiere]
Adolphus Hailstork
Triathlon, Concerto for Saxophonist and Orchestra
[World Premiere, San Francisco Symphony Commission]
John Corigliano
Mediodía en el Llano [San Francisco Symphony Premiere]
Antonio Estévez
Sinfonía Buenos Aires [San Francisco Symphony Premiere]
Astor Piazzolla
performances
Davies Symphony Hall
Thu, Apr 7, 2022 at 2:00PM
Davies Symphony Hall
Fri, Apr 8, 2022 at 7:30PM
Davies Symphony Hall
Sat, Apr 9, 2022 at 7:30PM
If you would like assistance purchasing tickets for patrons with disabilities, please call the box office at 415-864-6000.
Masks and Boosters are Required for all Patrons

HEALTH & SAFETY DETAILS

APR 7 CONCERT IS PRESENTED
IN PARTNERSHIP WITH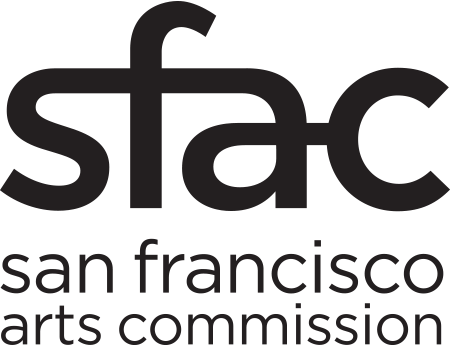 JOHN CORIGLIANO'S TRIATHLON IS MADE POSSIBLE THROUGH THE GENEROUS SUPPORT OF MICHÈLE AND LAURENCE CORASH, AS A 50TH WEDDING ANNIVERSARY PRESENT TO ONE ANOTHER.
THIS PROJECT IS SUPPORTED IN PART
BY

THURSDAY MATINEE CONCERTS ARE ENDOWED BY A GIFT IN MEMORY OF RHODA GOLDMAN
Event Description
Take a vivid musical journey through a bustling Virginia port, rolling Venezuelan countryside, and a tango-kissed symphonic triptych in works by Adolphus Hailstork, Antonio Estévez, and Astor Piazzolla. Timothy McAllister takes center stage for the world premiere of John Corigliano's Triathlon, Concerto for Saxophonist and Orchestra.

For more information, including full program notes, visit the San Francisco Symphony's digital program book platform at sfsymphony.encoreplus.app or text "SFS Concert" to 55741.
At A Glance
Adolphus Hailstork wrote An American Port of Call in 1984, inspired by the bustling seaport in his hometown of Norfolk, Virginia. He is part of a cohort of American composers who in the early 1980s began writing colorful, stylistically diverse orchestral works. Speaking about his approach to writing instrumental music, Hailstork notes, "when I do 'pure music,' I want to know what the piece is about, that it means something to me. That's important."

John Corigliano's Triathlon is a San Francisco Symphony commission and the composer's first concerto since 2008. The composer points out that his deep admiration for saxophonist Timothy McAllister's "fantastic virtuosity and lyric beauty" led him to ask for "three feats of high athletic prowess," each centered around a different member of the saxophone family: soprano, alto, and baritone, respectively.

Antonio Estévez Aponte wrote Mediodía en el Llano (Midday on the Plain) in 1942 as what was originally the middle segment of a three-movement orchestral suite. A delicate, precisely orchestrated work of musical Impressionism depicting midday on the Llano (or Llanos)—the immense grassland prairie of central Venezuela—it would be embraced as a keystone of that nation's concert music.

Astor Piazzolla was drenched in the sounds of the Argentine tango and changed the course of that genre by enlarging its expressive palette to include gritty angularity. Studies with Alberto Ginastera, who was just then becoming the dean of Argentine composers, led to the prize-winning Sinfonía Buenos Aires of 1951, in which some of the materials of tango are transformed and incorporated into a thoroughly symphonic framework.

--After notes by Benjamin Pesetsky, James Keller, and Thomas May
Concert Extras
Join us Saturday, April 9 starting at 6:45pm as we stand in support of the resilient and courageous people of Ukraine.  The evening will include pre-concert chamber music with SF Symphony musicians in the Davies Symphony Hall lobby. In a gesture of solidarity, the concert will open with the Ukrainian national anthem, led by conductor Giancarlo Guerrero, and a Ukrainian bell peal—featuring bells courtesy of Blagovest Bells—performed by percussionist Victor Avdienko.

Pre-Concert Talk: Join us for an informative "Inside Music" talk from the stage with Sarah Cahill. Free to all ticketholders, these talks begin one hour before the April 7-9 performances. Doors open 15 minutes before.

Off-The-Podium: A post-concert audience Q&A session with moderator Sarah Cahill will be presented from the stage immediately following the concert on April 8. Free to all ticket holders.