program
Sonata for Cello and Piano in D minor
Frank Bridge
Sonata in C major for Cello and Piano
Benjamin Britten
Cello Sonata
Karen Khachaturian
Sonata in D minor for Cello and Piano
Dmitri Shostakovich
performances
Davies Symphony Hall
Sun, Apr 24, 2022 at 7:30PM
If you would like assistance purchasing tickets for patrons with disabilities, please call the box office at 415-864-6000.
PRESENTING SPONSOR OF
THE GREAT PERFORMERS SERIES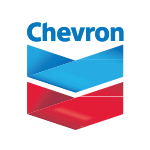 SUPPORTING SPONSOR OF
THE GREAT PERFORMERS SERIES

Event Description
Imagine a family of seven siblings who all play a musical instrument at the highest levels, winning international awards, performing on the most important world stages, gaining fame not only for their talent but their marked collaborative spirit and affection for one another. The Kanneh-Masons are this family. Cellist Sheku and pianist Isata team up for a duo concert featuring great 20th century cello sonatas of Karen Khachaturian, Dmitri Shostakovich, Frank Bridge, and Benjamin Britten.
For more information, including full program notes, visit the San Francisco Symphony's digital program book platform at
sfsymphony.encoreplus.app
or text "SFS Concert" to 55741.