program
Violin Sonata No. 8 in G major
Ludwig van Beethoven
Divertimento for Violin and Piano
Igor Stravinsky
Violin Sonata in G minor, Devil's Trill
Giuseppe Tartini (arr. Léopold Charlier)
Hungarian Dance No. 7 in A major
Johannes Brahms (arr. Joseph Joachim)
Hungarian Dance No. 17 in F-sharp minor
Johannes Brahms (arr. Fritz Kreisler)
Zigeunerweisen
Pablo De Sarasate
performances
Davies Symphony Hall
Sun, Oct 24, 2021 at 7:30PM
If you would like assistance purchasing tickets for patrons with disabilities, please call the box office at 415-864-6000.
PRESENTING SPONSOR OF
THE GREAT PERFORMERS SERIES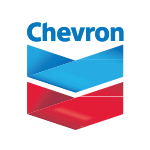 SUPPORTING SPONSOR OF
THE GREAT PERFORMERS SERIES

Event Description
Violinist Ray Chen has it all: charisma for days, a deep musical sense, and incredible virtuosity. His recital with pianist Julio Elizalde puts his talents on full display with a program ranging from a lush and lyrical violin sonata by Ludwig van Beethoven, to Igor Stravinsky's Tchaikovsky-inspired Divertimento for Violin and Piano, through to Giuseppe Tartini's fiendishly demanding Devil's Trill Sonata, impassioned Hungarian Dances by Johannes Brahms and the blistering roulades of Pablo de Sarasate's Zigeunerweisen.