program
Toccata and Fugue in D minor
Johann Sebastian Bach / Carl Tausig
Adagio in B minor, K.540
Wolfgang Amadeus Mozart
Piano Sonata No. 31
Ludwig van Beethoven
Selected Mazurkas
Frédéric Chopin
Andante spianato and Grande Polonaise
Frédéric Chopin
performances
Davies Symphony Hall
Mon, May 2, 2022 at 7:30PM
If you would like assistance purchasing tickets for patrons with disabilities, please call the box office at 415-864-6000.
PRESENTING SPONSOR OF
THE GREAT PERFORMERS SERIES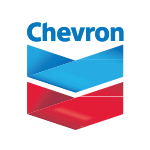 SUPPORTING SPONSOR OF
THE GREAT PERFORMERS SERIES

Event Description
Evgeny Kissin returns to Davies Symphony Hall for a piano recital showcasing his technical prowess and musical depth. Hear Johann Sebastian Bach's dramatic and evocative Toccata and Fugue in D minor, Wolfgang Amadeus Mozart's darkly hued Adagio in B minor, K.540, Ludwig van Beethoven's monumental Piano Sonata No. 31, Opus 110, and the shimmering colors and bold elegance of Frédéric Chopin's mazurkas and Andante spianato and Grande Polonaise.