program
Music from The Avengers
Alan Silvestri
Fanfare for the Common Man
Aaron Copland
Excerpt from Symphony No. 3, Eroica
Ludwig van Beethoven
Infernal Dance from The Firebird Suite [1919 revision]
Igor Stravinsky
Princess Leia's Theme from Star Wars: A New Hope
John Williams
Jean Sibelius
Excerpt from Seven O'clock Shout
Valerie Coleman
John Williams
The Incredits from The Incredibles
Michael Giacchino
performances
Davies Symphony Hall
Sat, May 7, 2022 at 2:00PM
If you would like assistance purchasing tickets for patrons with disabilities, please call the box office at 415-864-6000.
THE MUSIC FOR FAMILIES SERIES
IS SUPPORTED BY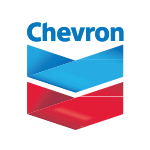 Event Description
It's a bird…it's a plane…it's music! Join forces with us at Davies Symphony Hall for an action-packed performance of music from your favorite superhero stories. You'll hear the magical musical powers of SF Symphony musicians as they come together to perform themes from blockbuster movies, TV shows, and even some famous ballets. So up, up, and away for an unforgettable Music for Families adventure!
For more information, including full program notes, visit the San Francisco Symphony's digital program book platform at
sfsymphony.encoreplus.app
or text "SFS Concert" to 55741.