Artists
Sasha Cooke
Mezzo-soprano
program
"how do I find you"
Caroline Shaw
"Listen"
Kamala Sankaram and Mark Campbell
"Risk Not One"
Matt Boehler and Todd Boss
"Self-Portrait with Dishevelled Hair"
Missy Mazzoli and Royce Vavrek
"Spider"
John Glover and Kelley Rourke
"Dear Colleagues"
Rene Orth and Colleen Murphy
"Everything Will Be Okay"
Christopher Cerrone and John K. Samson
"The Hazelnut Tree"
Gabriel Kahane
"(A Bad Case of) Kids"
Andrew Marshall and Todd Boss
"The Work of Angels"
Huang Ruo and David Henry Hwang
"Altitude"
Timo Andres and Lola Ridge
"Inward Things"
Nico Muhly and Thomas Traherne
"That Night"
Hilary Purrington and Mark Campbell
"After the Fires"
Lembit Beecher and Liza Balkan
"#MasksUsedToBeFun"
Frances Pollock and Emily Roller
"Still Waiting"
Joel Thompson and Gene Scheer
"Where Once We Sang"
Jimmy López and Mark Campbell
performances
Davies Symphony Hall
Sun, Jan 30, 2022 at 7:30PM
If you would like assistance purchasing tickets for patrons with disabilities, please call the box office at 415-864-6000.
PRESENTING SPONSOR OF
THE GREAT PERFORMERS SERIES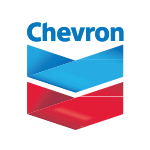 SUPPORTING SPONSOR OF
THE GREAT PERFORMERS SERIES

---
ALL SEVENTEEN WORLD PREMIERES IN
SASHA COOKE'S RECITAL ARE MADE POSSIBLE THROUGH THE GENEROUS SUPPORT OF LAURENCE CORASH AS A SURPRISE 50TH WEDDING ANNIVERSARY GIFT TO HIS WIFE, MICHÈLE.
Event Description
Mezzo-soprano Sasha Cooke returns to Davies Symphony Hall for a program made up entirely of world premieres written by composers during the pandemic and dedicated specifically to Cooke. Together with pianist Kirill Kuzmin, Cooke shines a light on the hopes, fears, and observations of living through an unprecedented time, featuring the brightest compositional talents in music today.

Immediately following the performance, join us for a roundtable discussion onstage featuring Sasha Cooke and composers Matthew Boehler, John Glover, Jimmy López Bellido, Nico Muhly, and Frances Pollock.