Conductors
& Performers
Sasha Cooke
Mezzo-soprano
program
"Altitude" [World Premiere]
Timo Andres
"After the Fires" [World Premiere]
Lembit Beecher
"Risk Not One" [World Premier]
Matt Boehler
"Everything Will Be Ok" [World Premiere]
Chris Cerrone
"Spider" [World Premiere]
John Glover
"The Hazelnut Tree" [World Premiere]
Gabriel Kahane
"Where Once We Sang" [World Premiere]
Jimmy López
"A Bad Case of Kids" [World Premiere]
Andrew Marshall
"Self-Portrait with Disheveled Hair" [World Premiere]
Missy Mazzoli
"Inward Things" [World Premiere]
Nico Muhly
"Dear Colleagues" [World Premiere]
Rene Orth
"Masks Used to be Fun" [World Premiere]
Frances Pollack
"That Night" [World Premiere]
Hilary Purrington
"The Work of Angels" [World Premiere]
Huang Ruo
"Listen" [World Premiere]
Kamala Sankaram
"How Do I Find You?" [World Premiere]
Caroline Shaw
"Still Waiting" [World Premiere]
Joel Thompson
performances
Davies Symphony Hall
Sun, Jan 30, 2022 at 7:30PM
If you would like assistance purchasing tickets for patrons with disabilities, please call the box office at 415-864-6000.

PRESENTING SPONSOR OF
THE GREAT PERFORMERS SERIES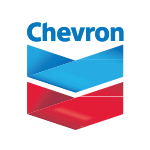 ---
ALL SEVENTEEN WORLD PREMIERES IN SASHA COOKE'S RECITAL ARE MADE POSSIBLE THROUGH THE GENEROUS SUPPORT OF LAURENCE CORASH AS A SURPRISE 50TH WEDDING ANNIVERSARY GIFT TO HIS WIFE, MICHÈLE.
Event Description
Mezzo-soprano Sasha Cooke presents an original recital program comprised entirely of world premieres written by composers during the pandemic, specifically for her.