SALONEn conducts first responders concert
Thursday, May 6, 2021 & Friday, May 7, 2021

Esa-Pekka Salonen conducting
San Francisco Symphony
JEAN SIBELIUS
Rakastava (The Lover), Opus 14 1893 / 1912 | 11 mins
The Lover
The Path of the Beloved
Good Evening…Farewell
GEORGE WALKER
Lyric for Strings 1946 | 7 mins
CARL NIELSEN
Little Suite for Strings, Opus 1 1888 | 16 mins
Praeludium
Intermezzo
Finale
CAROLINE SHAW
Entr'acte 2011 / 2014 | 12 mins
EDVARD GRIEG
From Holberg's Time Suite, Opus 40 1885 | 21 mins
Prelude
Sarabande
Gavotte and Musette
Air
Rigaudon
This program will be performed without an intermission.

Presented in partnership with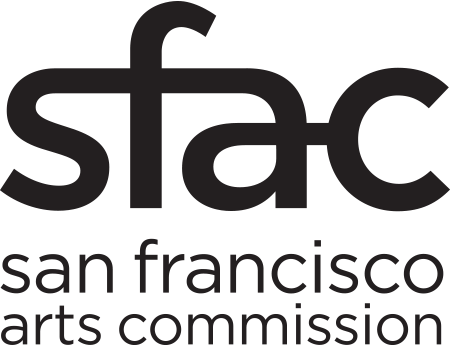 ARTISTS

Esa-Pekka Salonen
San Francisco Symphony Music Director Esa-Pekka Salonen has, through his many high-profile conducting roles and work as a leading composer, shaped a unique vision for the present and future of the contemporary symphony orchestra. Salonen is currently the Principal Conductor & Artistic Advisor for London's Philharmonia Orchestra and is Artist in Association at the Finnish National Opera and Ballet. He is a member of the faculty of the Colburn School in Los Angeles, where he developed and directs the pre-professional Negaunee Conducting Program. Salonen is the Conductor Laureate for both the Swedish Radio Symphony Orchestra and the Los Angeles Philharmonic, where he was Music Director from 1992 until 2009. Salonen co-founded—and from 2003 until 2018 served as the Artistic Director for—the annual Baltic Sea Festival.


San Francisco Symphony
The San Francisco Symphony is widely considered to be among the most artistically adventurous and innovative arts institutions in the United States, celebrated for its artistic excellence, creative performance concepts, active touring, award-winning recordings, and standard-setting education programs. In the 2020–21 season, the San Francisco Symphony welcomes conductor and composer Esa-Pekka Salonen as its twelfth Music Director and embarks on a new vision for the present and future of the orchestral landscape. This exciting artistic future builds on the remarkable 25-year tenure of Michael Tilson Thomas as the San Francisco Symphony's Music Director. Tilson Thomas continues his rich relationship with the Symphony as its first Music Director Laureate. In their inaugural season together, Esa-Pekka Salonen and the San Francisco Symphony introduce a groundbreaking artistic leadership model anchored by eight Collaborative Partners from a variety of cultural disciplines: Nicholas Britell, Julia Bullock, Claire Chase, Bryce Dessner, Pekka Kuusisto, Nico Muhly, Carol Reiley, and Esperanza Spalding. This group of visionary artists, thinkers, and doers joins with Salonen and the San Francisco Symphony to chart a new course of experimentation by collaborating on new ideas, breaking conventional rules, and creating unique and powerful experiences. February 2021 saw the launch of SFSymphony+, the San Francisco Symphony's on-demand video streaming service. Learn more about the musicians of the San Francisco Symphony here.
Jean Sibelius (1865–1957) composed Rakastava (The Lover) in 1893 for the Helsinki University Men's Chorus, setting its three movements to texts derived from the Kanteletar, a Finnish collection of lyric folk poems. In the first movement, a man wonders where his lover might be; in the second, he locates her trail; and in the third, he finds his beloved and they dance and kiss before bidding farewell. In 1911-12, Sibelius re-composed the piece as a suite for string orchestra with the unusual addition of timpani and triangle. What had begun almost two decades earlier as forthright choral songs was now transmogrified into an instrumental work devoid of explicit programmatic references apart from the titles heading the three movements—"The Lover," "The Path of the Beloved," and "Good Evening…Farewell." The orchestral rewrite displays some lusty folksiness—or, to quote the composer, "There's an earthy fragrance about it: Earth and Finland."
George Walker (1922–2018) was the first African-American composer to be honored with the Pulitzer Prize for Music, awarded in 1996 for his Lilacs for Voice and Orchestra. A graduate of Oberlin Conservatory and the Curtis Institute, he spent decades balancing a busy career as a pianist, composer, and teacher—the last most notably at Smith College (where he was the first Black faculty member to be tenured), Rutgers University, and the Peabody Institute of Johns Hopkins University. His much-played Lyric for Strings began as the second movement of his String Quartet No. 1 (1946), where it bore the title "Lament." He recast the movement for a full string orchestra, adding a double bass part, and it was premiered in 1947 under the title Lyric for Strings. This echoes the process that gave rise to another American string-orchestra classic, Samuel Barber's Adagio for Strings, which preceded Walker's piece by about a decade.
As a composer, Carl Nielsen (1865–1931) was "world famous in Denmark" during his lifetime, but his works failed to generate much interest elsewhere until the 1950s. Though his language was diverse, his works often exhibit a sense of health and wholesomeness, of optimism and affirmation—characteristics that have continued to prove seductive. The performance of the Little Suite at Tivoli in 1888 marked Nielsen's first significant public success. The first of its three movements—Praeludium—is a slow movement in which poignant melodies unfold over a hesitant accompaniment. Later, the gently stammering chords yield to an agitated tremolando. The second movement—Intermezzo—is a waltz, sometimes wistful, always full of grace, and with a nice elegance of conversation among the string sections. The finale begins with a slow introduction that revisits the melodies and gestures of the Praeludium and then spills into a lively, spirited finale.
Caroline Shaw (b. 1982) was thirty years old when she was awarded the Pulitzer Prize for Music, the youngest-ever recipient of that honor. By then she was establishing herself as a musical triple-threat—as a composer, violinist (on both modern and Baroque-style instruments), and singer (prominently in the vocal group Roomful of Teeth, which she helped found). She had written Entr'acte two years earlier, inspired by a performance of a Haydn string quartet. Her piece echoes something of the contours of the minuet-and-trio form beloved of eighteenth-century composers, but she expands that structure imaginatively while drawing on extended techniques from the string players.
Edvard Grieg (1843–1907) composed From Holberg's Time as a suite for piano in 1884 and made his version for string orchestra the following year. Ludvig Holberg (1684–1754) was a writer whose work encompassed just about every literary genre known in his day. Like Grieg, he was born in Bergen, Norway, but he settled and worked in Copenhagen. His native town celebrated his bicentenary lavishly, and as Norway's most eminent musician and himself a Bergenite, Grieg was asked to contribute to the festivities, which is how he came to write the Holberg Suite. Many composers have enjoyed exercising themselves in the tonal languages of their forebears. Grieg's Holberg Suite radiates affection—for his glorious compatriot and his times, and for the gestures of what was then not yet called Baroque music. The Holberg Suite is fond pastiche, with Grieg's own sweetly distinctive personality shining through.
—From notes by James M. Keller and Michael Steinberg