Edwin Outwater Conducts the SF Symphony
Friday, July 2, 2021
Davies Symphony Hal

Sunday, July 4, 2021
Stern Grove Festival
Edwin Outwater conducting
San Francisco Symphony
JOHN WILLIAMS (arr. Riggio)
Olympic Fanfare and Theme (Bugler's Dream)
MORTON GOULD
Pavanne from American Symphonette No. 2
JENNIFER HIGDON
Cathedrals, from All Things Majestic
AARON COPLAND
Saturday Night Waltz and Hoedown, from Four Dance Episodes from Rodeo
QUINN MASON
Reflection on a Memorial
CARLOS SIMON
The Block
GEORGE GERSHWIN (orch. Ferde Grofé)
Rhapsody in Blue
Aaron Diehl piano
JOHN PHILIP SOUSA
The Stars and Stripes Forever
The July 4 concert at Stern Grove is presented in partnership with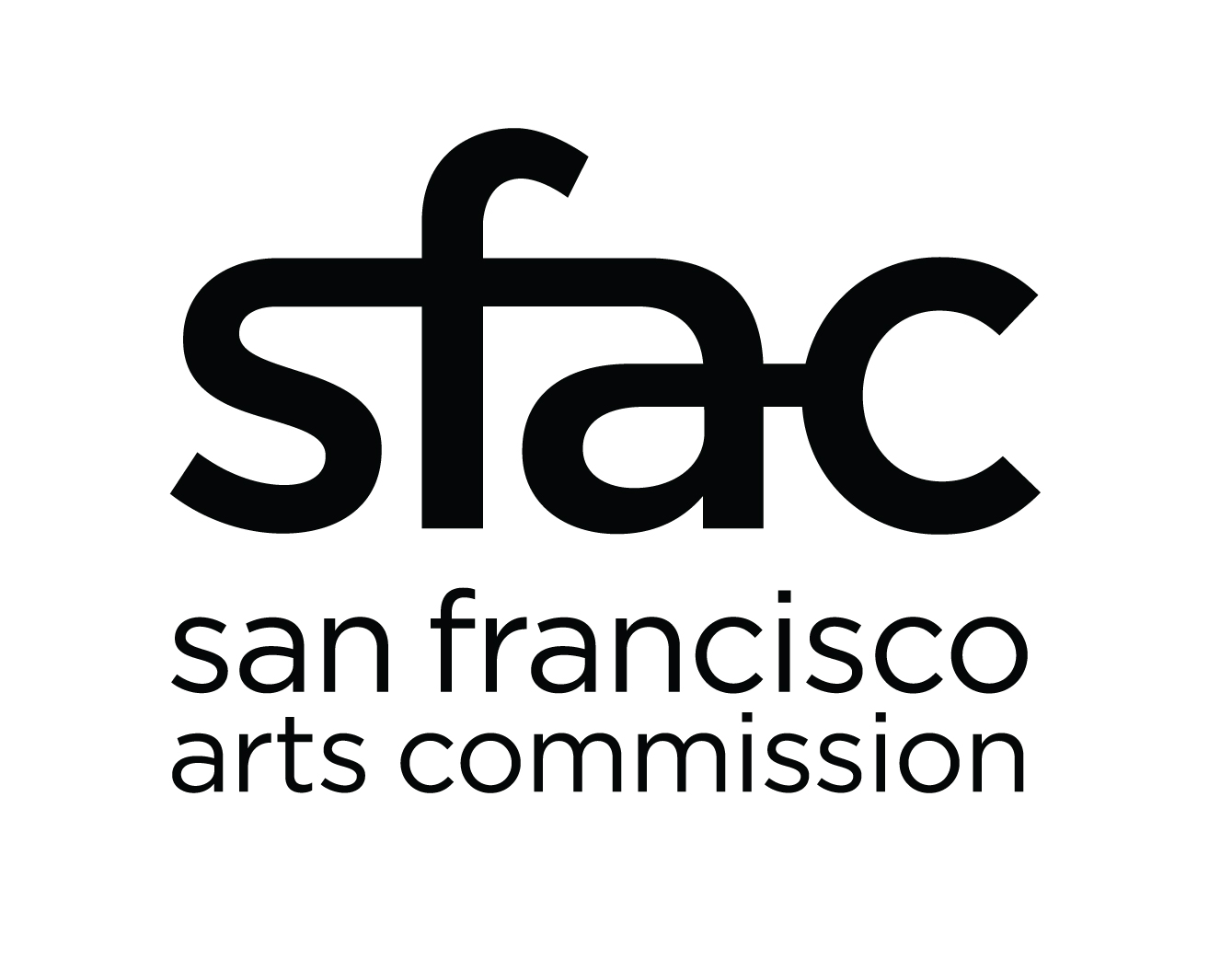 ARTISTS
A truly visionary conductor, Edwin Outwater regularly works with orchestras and institutions throughout the world, producing, curating, and conducting unique concert experiences. He is equally adept at interpreting canonical works, and he regularly premieres new commissions and connects audiences with repertoire beyond the mainstream.
Recent guest conducting highlights include the New York Philharmonic, Philadelphia Orchestra, New World Symphony, and the orchestras of Baltimore, Chicago, Seattle, Toronto, Victoria, and the Kitchener‐Waterloo Symphony, where he currently holds the position of Music Director Laureate. In April 2020, Mr. Outwater was appointed Music Director of San Francisco Conservatory of Music, where he began his tenure in September 2020. International appearances include performances with the Tokyo Metropolitan Orchestra, Tokyo Symphony, Brussels Philharmonic, BBCNOW, New Zealand Symphony, Adelaide Symphony, Malmö Symphony, Mexico City Philharmonic, and the Hong Kong Sinfonietta.
Mr. Outwater's recent curations include "Sound Health," a collaboration with soprano Renée Fleming, the Kennedy Center, and the National Institutes of Health; and a jazz version of Mussorgsky's Pictures at an Exhibition, with Wynton Marsalis, the Jazz at Lincoln Center Orchestra, and the Chicago Symphony. He also appeared with the Orchestra of Saint Luke's at Carnegie Hall in a concert for families featuring a world premiere of composer Caroline Shaw, narrated by actor John Lithgow.
Recent highlights of Mr. Outwater's twenty-year association with the San Francisco Symphony include a hugely successful collaboration between the Orchestra, Mr. Outwater, and legendary metal band Metallica at San Francisco's new Chase Center arena. He also regularly conducts and curates the Symphony's SoundBox series and Holiday Gaiety, an LGBTQ holiday concert he created with drag performer Peaches Christ. For more information visit edwinoutwater.com.
Pianist and composer Aaron Diehl mystifies listeners with his layered artistry. Following three critically-acclaimed leader albums on Mack Avenue Records—and live appearances at historic venues from Jazz at Lincoln Center and the Village Vanguard to New York Philharmonic and the Philharmonie de Paris—the American Pianist Association's 2011 Cole Porter Fellow now focuses his attention on what it means to be present within himself. His forthcoming solo record promises an expansion of that exploration in a setting at once unbound and intimate.
Born in Columbus, OH, Mr. Diehl traveled to New York in 2003, following his success as a finalist in JALC's Essentially Ellington competition and a subsequent European tour with Wynton Marsalis. His love affair with rub and tension prompted a years-long immersion in distinctive repertoire from Thelonious Monk and Maurice Ravel to George Gershwin and William Grant Still. Still in particular inspires Mr. Diehl's ongoing curation of Black American composers in his own performance programming, unveiled this past fall at 92nd Street Y.
Mr. Diehl has enjoyed artistic associations with Wynton Marsalis, Benny Golson, Jimmy Heath, Buster Williams, Branford Marsalis, Wycliffe Gordon, Philip Glass, and Cécile McLorin Salvant. He recently appeared with the New York Philharmonic and the Cleveland Orchestra. He makes his San Francisco Symphony debut with these performances. He returns to the Symphony in May 2022 to perform Florence Price's Piano Concerto. Mr. Diehl holds a Bachelor of Music in Jazz Studies from Juilliard. A licensed pilot, when he's not at the studio or on the road, he's likely in the air. Follow both his earthbound and aerial exploits via Instagram. For more information visit aarondiehl.com.
The San Francisco Symphony is widely considered to be among the most artistically adventurous and innovative arts institutions in the United States, celebrated for its artistic excellence, creative performance concepts, active touring, award-winning recordings, and standard-setting education programs. In the 2020–21 season, the San Francisco Symphony welcomes conductor and composer Esa-Pekka Salonen as its twelfth Music Director and embarks on a new vision for the present and future of the orchestral landscape. This exciting artistic future builds on the remarkable 25-year tenure of Michael Tilson Thomas as the San Francisco Symphony's Music Director. Tilson Thomas continues his rich relationship with the Symphony as its first Music Director Laureate. In their inaugural season together, Esa-Pekka Salonen and the San Francisco Symphony introduce a groundbreaking artistic leadership model anchored by eight Collaborative Partners from a variety of cultural disciplines: Nicholas Britell, Julia Bullock, Claire Chase, Bryce Dessner, Pekka Kuusisto, Nico Muhly, Carol Reiley, and Esperanza Spalding. This group of visionary artists, thinkers, and doers joins with Salonen and the San Francisco Symphony to chart a new course of experimentation by collaborating on new ideas, breaking conventional rules, and creating unique and powerful experiences. February 2021 saw the launch of SFSymphony+, the San Francisco Symphony's on-demand video streaming service. Learn more about the musicians of the San Francisco Symphony here.
One of the most in-demand composers of the last half century, John Williams (b. 1932) worked first as a pianist in the 20th Century Fox studio orchestra, then began writing film music. The breakthrough that would make his name synonymous with the sounds of the screen came with Steven Spielberg's aquatic thriller Jaws. Spielberg would go on to deliver a profusion of Hollywood hits of surprisingly different character, and Williams became the composer of choice to mirror, support, and advance their action and their emotional states through music. Williams's numerous credits include music for more than 100 films, garnering five Academy Awards and fifty-two Oscar nominations along the way.
Morton Gould (1913–96) was an American composer and conductor who wrote in an immediately accessible vein. He composed for the concert hall, radio, TV, stage, and screen. He was, in fact, such a populist that he misspelled the title of his Pavanne—the correct spelling has only one "n"—because he believed that most people misspell it. The Pavanne is from his American Symphonette No. 2, of 1938. Beautiful and straightforward, Gould's Pavanne is a twentieth-century updating of a stately Renaissance dance form.
Jennifer Higdon (b. 1962) is one of America's most acclaimed figures in contemporary classical music, receiving the 2010 Pulitzer Prize in Music for her Violin Concerto, a 2010 Grammy for her Percussion Concerto, a 2018 Grammy for her Viola Concerto and, most recently, a 2020 Grammy for her Harp Concerto. In 2018, she received the prestigious Nemmers Prize from Northwestern University. Higdon enjoys several hundred performances a year of her works, and her compositions feature on more than sixty CDs. Higdon's first opera, Cold Mountain, won the International Opera Award for Best World Premiere and the resulting recording was nominated for two Grammy awards. She holds the Rock Chair in Composition at the Curtis Institute of Music in Philadelphia. Higdon's All Things Majestic was composed for the 50th anniversary of the Grand Teton Music Festival in 2011. The composer notes that the final movement, Cathedrals, "pictures the experience of being in the [national] parks, as in a vast cathedral… the beauty of small details, such as flowers and plants, within the larger picture of forests and fields…every part contributing to the sheer majesty."
Aaron Copland (1900–90) composed for Carnegie Hall and Hollywood, conducted, played the piano, wrote, taught, did television shows, encouraged the young, symbolized the possibility of being a serious composer in twentieth-century America. Copland wrote the music for Rodeo in 1942 for the choreographer Agnes de Mille, who was eager to do a ballet on an American subject and to an American score. The ballet's subject is the dilemma of a young woman who wants both to be accepted as one of the boys, and also to find love. As a cowboy she is not a success, but Rodeo does end with the Cowgirl and the Champion Roper gazing entranced into each other's eyes.
Quinn Mason (b. 1996) is a composer and conductor based in Dallas, TX. The 2021–22 season will see performances of his works by the Utah, El Paso, Memphis, South Bend, Canton, and West Virginia symphony orchestras. Mason notes that the 2020 string orchestra work Reflection on a Memorial "contemplates the passing of a person or a tragic event and meditates on this idea. In the composition, the listener experiences grief and mourning at first as we ponder and think deeply about events past, and at a brief moment in the climax, an enlightening moment that can be seen as light through darkness and a spark of hope."
"The projects I have been drawn to," says Carlos Simon (b. 1986), "have always been about telling the stories of people who aren't often heard or are misrepresented or marginalized." He earned his doctorate at the University of Michigan and was awarded the 2021 Sphinx Medal of Excellence. Simon calls The Block "a short orchestral study based on the late visual art of Romare Bearden….Bearden's paintings incorporate various mediums including watercolors, graphite, and metallic papers. In the same way, this musical piece explores various musical textures which highlight the vibrant scenery and energy that a block on Harlem or any urban city exhibits."
George Gershwin (1898–1937) straddled the worlds of popular song, Broadway, Hollywood, and the concert hall more successfully than any composer before his time or since. His songs mixed urban savvy and sentiment like no one else, and no one expressed better the inner life of a rapidly urbanizing America, so full of strivers and self-improvers just like himself. Summarizing his compositional credo, Gershwin once noted that in composing Rhapsody in Blue, "I heard it as a sort of musical kaleidoscope of America—of our vast melting pot, of our unduplicated national pep, of our metropolitan madness."
John Philip Sousa (1854–1932) was America's March King. Yes, he also composed operettas and songs, but these have been overshadowed by his 135 marches, many of them permanent parts of the American parade. After serving as director of the US Marine Band for twelve years, Sousa organized his own band, with which he performed at the Chicago World's Fair in 1893 and at the Paris Exposition of 1900, and with which he toured the world. In 1987, Congress passed a bill naming his Stars and Stripes Forever the official march of the United States.