Articles &
Interviews
These Symphony-commissioned feature articles offer insights into the music you'll hear in the concert hall. We hope you'll find them provocative and entertaining.
Mar 1, 2020
Sharing the Journey: Cellist Gautier Capuçon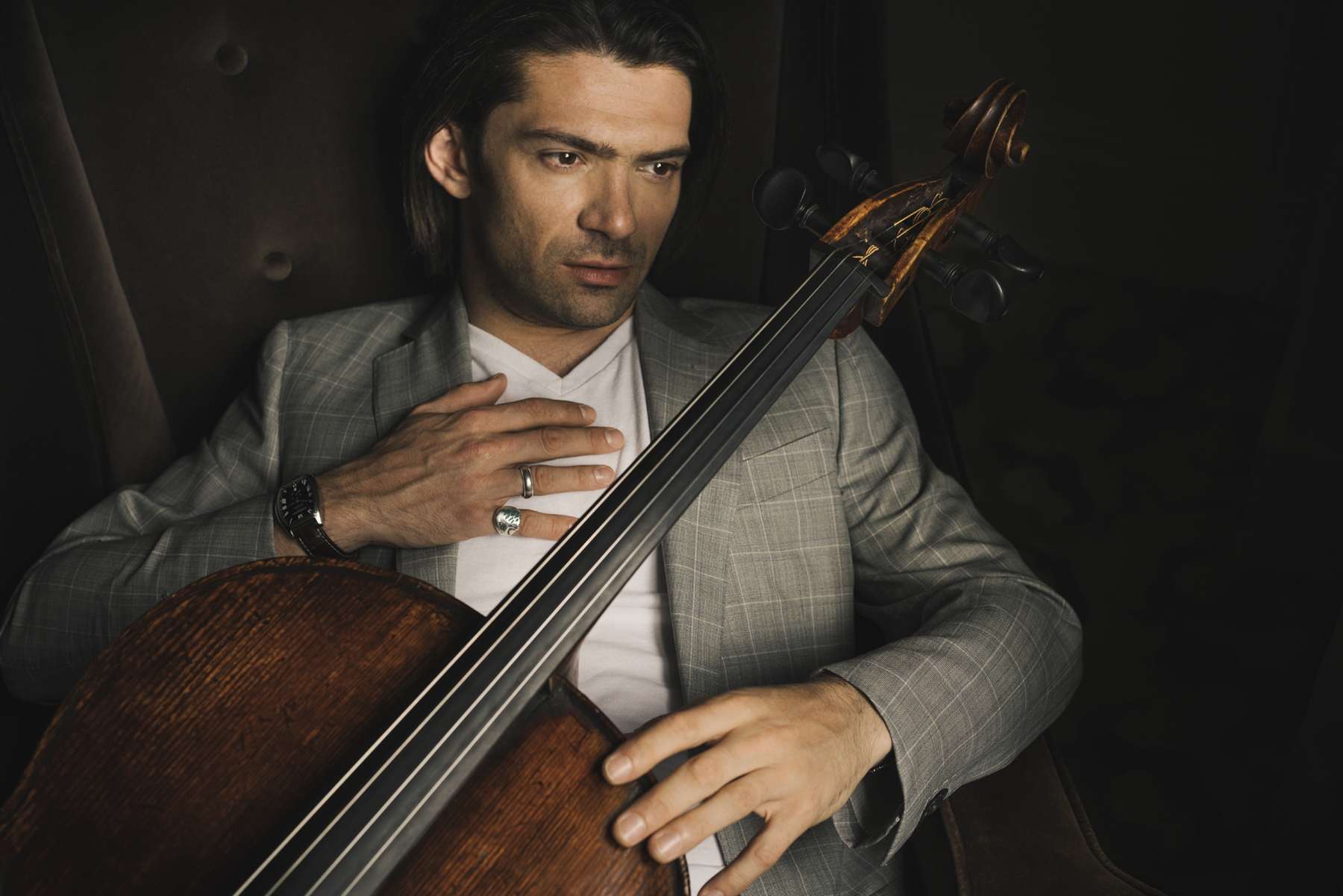 by Steve Holt
Acclaimed, award-winning cellist Gautier Capuçon returns to Davies Symphony Hall to perform Saint-Saëns's Cello Concerto No. 1 March 12–14, and joins the San Francisco Symphony on its European tour shortly afterwards. Capuçon also appears here in recital with pianist Yuja Wang, April 28. We spoke with him about his close ties to San Francisco, his musical partnerships, and his priceless cello.
You had probably the most dramatic debut anyone has ever had with the San Francisco Symphony. [In 2009, Capuçon was stricken with appendicitis after his first rehearsal of the Schumann Cello Concerto and underwent emergency surgery].
After the operation I called [guest conductor Semyon Bychkov] and I said, 'Look, Semyon, I didn't come all the way from Paris just to go to the hospital. I want to play!' He and the Orchestra were so kind that they actually didn't replace me; they substituted another orchestral piece in the first two concerts. So I made my debut at the last concert. It's of course a debut that I will never forget! Every time I've been to San Francisco since then we joke about it. The SF Symphony is a great family, and I'm always very happy to make music with them.
Tell us more about what it's like to play with them.
After my first few concerts in San Francisco I met Michael [Tilson Thomas] and we started to play together. We have this great relationship now. Michael is an incredible artist and musician, a visionary in a way, with a knowledge about music that is extraordinary. To work by his side, to make music with him, and be around him is really a great opportunity.
What's ahead on your European tour with the Symphony?
I'm very honored to have been asked by Michael and the Orchestra to be a soloist on their tour. It's going to be very special, very emotional, thanks to this incredible collaboration between Michael and the Orchestra. A tour is always a very privileged moment for us musicians, because you can get closer together. We live with the music every day; we experience different concert halls; we share the energy of the stage and the experience; it's really a trip that you make together. From a human point of view it's something that I love a lot, so I'm really looking forward to this moment.
What will you be performing on the tour?
We'll be doing two different cello concertos, the Saint-Saëns First Concerto, and Shostakovich's Second Concerto [also performed before the tour in San Francisco]. The Saint-Saëns is of course one of the most-played cello concertos; I've played it since I was very young. It's very alive, and really well-written for the cello, very operatic in a way, dramatic, and romantic. And then the Shostakovich Second Concerto is a totally different atmosphere. It was written nearly at the end of Shostakovich's life, but we still have all the dimensions of Shostakovich: the irony, the rhythmic figures. I'm very happy to play this piece because I think musically it is an extraordinary cello concerto.
You're known for both orchestral and chamber performances. How would you compare those two different settings?
I need to experience both the intimacy of being one of just two people on stage, and then the next day, having almost a hundred musicians behind me. They're two different ways of sharing the stage and sharing the music. But at the end of the day, we are sharing this experience together, and music is about sharing—sharing the vision of the composer and emotional sharing—and making this journey all together. I can't say I want to do more of this and less of that. I need this connection to other musicians and to the audience.
You're also known for your musical partnerships with other soloists.
I've been on tour with Yuja Wang who's a dear friend; we've just released a recording of the Chopin and Franck cello sonatas. I also have recitals with my other dear friend, Jean-Yves Thibaudet. It's really a privilege to be able to make music with people you trust so much, to have partnerships that you can come back to regularly, and build something, and experiment every time going further and deeper into the music.
Tell us about your cello. [He plays a 1701 Matteo Goffriller instrument known as "L'Ambassadeur."]
It's an extraordinary cello. I've been playing it for twenty years, but every day I find new colors in it. It's a bit of a wild animal! It has its own soul and character, but when we play together, hopefully we become one. After 300 years, now it's my turn to be responsible for this cello and to cherish it, so future generations will be able to play it. It's a privilege to be able to share a part of the life of such an instrument, and such a piece of art.
Steve Holt is a Contributing Writer to the San Francisco Symphony program book.