Articles &
Interviews
These Symphony-commissioned feature articles offer insights into the music you'll hear in the concert hall. We hope you'll find them provocative and entertaining.
Sep 26, 2017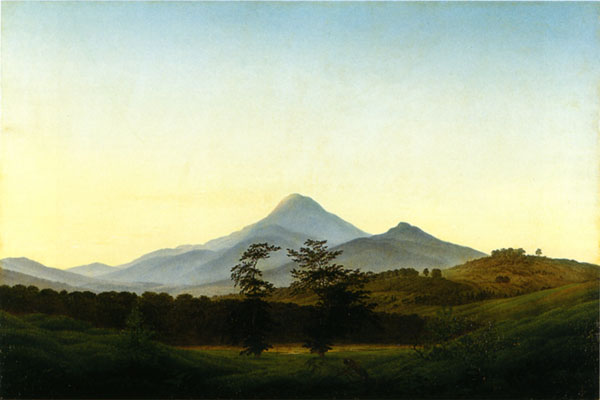 "Bohemian Landscape," by Caspar David Friedrich (1808)
To hear a conductor lead the music of his or her homeland is a powerful experience. The unique insight of a native can lead to astounding discoveries in familiar works or open our ears to unfamiliar gems. We gain the privilege of hearing works with an acute sense of the land from which they emerged. This month, the San Francisco Symphony welcomes three leading conductors in music from their respective homelands.
Krzysztof Urbański (October 6-8 and 19-21) learned his craft at the Fryderyk Chopin Academy of Music in Warsaw, where he studied with legendary Polish conductor Antoni Wit. Urbański serves as Music Director of the Indianapolis Symphony and already has several acclaimed recordings of Polish music under his belt.
Jakub Hrůša (October 13-15) hails from Brno in the Czech Republic. Hrůša was music director and chief conductor of the PKF-Prague Philharmonia, with whom he recorded a handful of discs of Smetana and Dvořák, from 2009 to 2015. He is currently Permanent Guest Conductor of the Czech Philharmonic and makes his San Francisco Symphony debut this month.
Finnish conductor Osmo Vänskä (October 26-28) is the longtime Music Director of the Minnesota Orchestra. He burst onto the international scene in the 1990s with a series of Sibelius recordings made while he was music director of Finland's Lahti Orchestra (which he currently serves as Conductor Laureate).
For our feature this month we present a unique triptych, in which we hear from each of the conductors presenting music from home with the San Francisco Symphony.
From Warsaw to the World: A Champion for Poland's Musical Heroes
Krzysztof Urbański is thrilled to be a musical ambassador for his native Poland's leading composers. He conducts the San Francisco Symphony in Krzysztof Penderecki's Threnody for the Victims of Hiroshima on October 6-8, returning October 19-21 for performances of Lutosławski's Concerto for Orchestra. (The first program also includes Mendelssohn's Violin Concerto with Augustin Hadelich and Shostakovich's Tenth Symphony, while the second features the Dvořák Cello Concerto with Sol Gabetta and Mozart's Overture to The Magic Flute). It's easy to see how Urbański has succeeded with orchestras around the globe. A natural communicator, his love for his Polish composers comes through loud and clear.
Urbański says Penderecki (b. 1933) and Lutosławski (1913-94) are considered national heroes in his homeland. Yet despite his pride in the music he grew up with and loves so well, Urbański insists there's no "one size fits all" when it comes to Polish classical music. "Penderecki and Lutosławski both write truly great, magnificent pieces, but they each have their own language."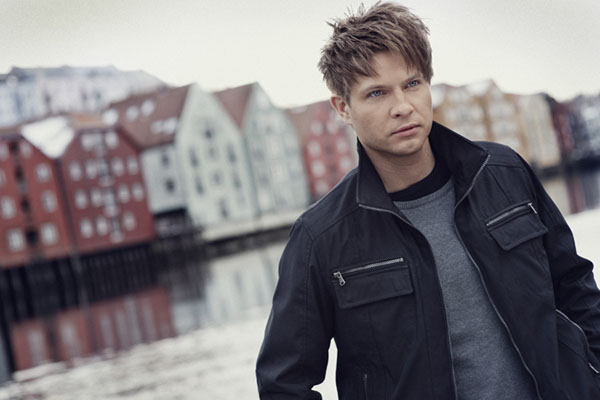 Krzysztof Urbański (Photo: Fred Jonny)
On the other hand, "You could say they have similar inspirations, mainly from Polish folk music, or folk music translated into classical language by our greatest composer, Chopin, or by Szymanowski (1882-1937)."
While Penderecki is fairly well known in the US, Urbański points out that "His current style is different from how he wrote in the '60s. The Threnody for the Victims of Hiroshima (1960) is one of his early pieces, probably one of the best known. It's very avant-garde and not even written in standard musical notation. On the other hand, while the piece might look and sound very abstract, I discovered it's based on traditional Baroque composition techniques. It's very logical, amazing. I would call it more of a musical painting."
Urbański continues, "Originally, Penderecki titled the piece 8'37", the timing, but then decided to dedicate it to the victims of Hiroshima. Whatever tragedy you imagine, this music adds another dimension. It's very moving, very passionate."
If the title of Witold Lutosławski's Concerto for Orchestra sounds familiar, it's probably thanks to the well-known piece by Bartók, a concert staple for decades. "Lutosławski admired Bartók, and was very influenced by his way of writing. But this piece is very fresh, starting with the form. He didn't call it a symphony, but 'Concerto for Orchestra' because it is so challenging for every section. The music is extremely colorful; it's a pure joy for me to conduct!"
What does it mean for him to be championing his musical heroes in San Francisco? "The San Francisco Symphony is simply amazing! The first time I conducted here, there was a kind of special energy. The musicians were open-minded to my ideas and different tempos. They put so much energy and passion into the performance!"
Urbański is happy to have an extended stay in The City (unusual for a globe-trotting conductor), which he very much enjoyed during that first visit. And sightseeing aside, "It's a great privilege that I can share these pieces that are not as well known as they should be. I feel like I'm doing the right thing," presenting his homeland's musical heroes at Davies Symphony Hall.
Bohemian Rhapsody
For Jakub Hrůša, conducting works from his native Czech Republic "is a matter of pride. Honestly, I always feel as an ambassador of something extremely beautiful, and it fills me with joy. I'm trying to present something enriching people's souls, and making them happy—what else could one wish?"
Making his San Francisco Symphony debut this month, Hrůša is presenting a treasure-trove of Czech music: Dvořák's Carnival Overture; Smetana's Vltava (also known as The Moldau), from Má Vlast (My Country); and Janáček's Taras Bulba. He's also leading the Orchestra in Mozart's Piano Concerto No. 17, with Piotr Anderszewski (whom Hrůša calls "one of the most original artists out there") at the keyboard.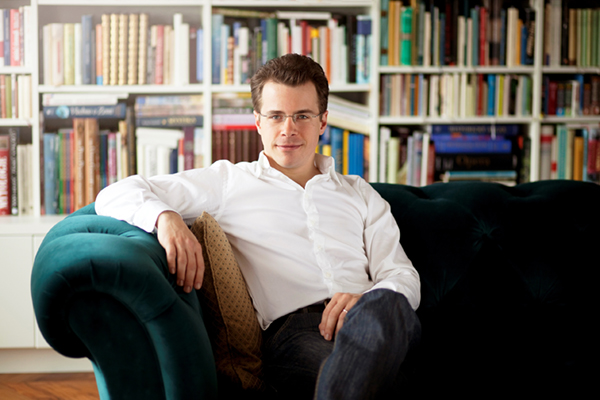 Jakub Hrůša (Photo: Zbynek Maderyc)
Hrůša admits to pushing especially hard to get Taras Bulba on the program: It's a romantic rhapsody based on a Gogol novel, brought to intense musical life by Janáček. "It's not as famous as it should be. But everywhere I take it it's met with tremendous success."
So what is it about Taras Bulba that speaks to him so strongly?
"That's not an easy question, because I'm so familiar with the piece it seems to be like breathing the air! I suppose Janáček, in every act of composition, with no exceptions, seeks and finds drama. Janáček is a shaker, he always grabs you in one second and doesn't let you go, emotionally and acoustically. He is one of the most original of all composers; you recognize his language in a second, and that's a rare quality. With a superb orchestra such as the San Francisco Symphony, you can listen to sounds that are amazingly... weird [he laughs], but put into context they become beautiful. Taras Bulba is amazing!"
On the other hand, Vltava, with its exquisite evocation of a flowing river, and the stirring Carnival Overture "are just a wonderful 'dessert' of a concert program. It's a wonderful balance with the less-known and slightly more provocative piece by Janáček."
Hrůša stresses that the three composers are part of "an incredibly rich musical tradition. For the Czech Republic, as it's currently called, music has always been one of the most important cultural things. Historically, musicians from Bohemia or Moravia [precursors to the modern nation] were very proud of their music. And the most famous music from my country is a bit connected to folk traditions. I think there's something very charming about this."
Despite his excitement about these concerts, Hrůša confesses there's "a grain of nostalgia" in presenting his homeland's music. "I travel a lot. So conducting music from where I come from, and where I will I go back, brings satisfaction, a kind of embracing feeling, and nostalgia at the same time. I miss being at home."
The Heart and Soul of Finland
"Music is a big thing for a small country. We may have 5 1/2 million people, but our fingerprint on the musical map is bigger than our population!"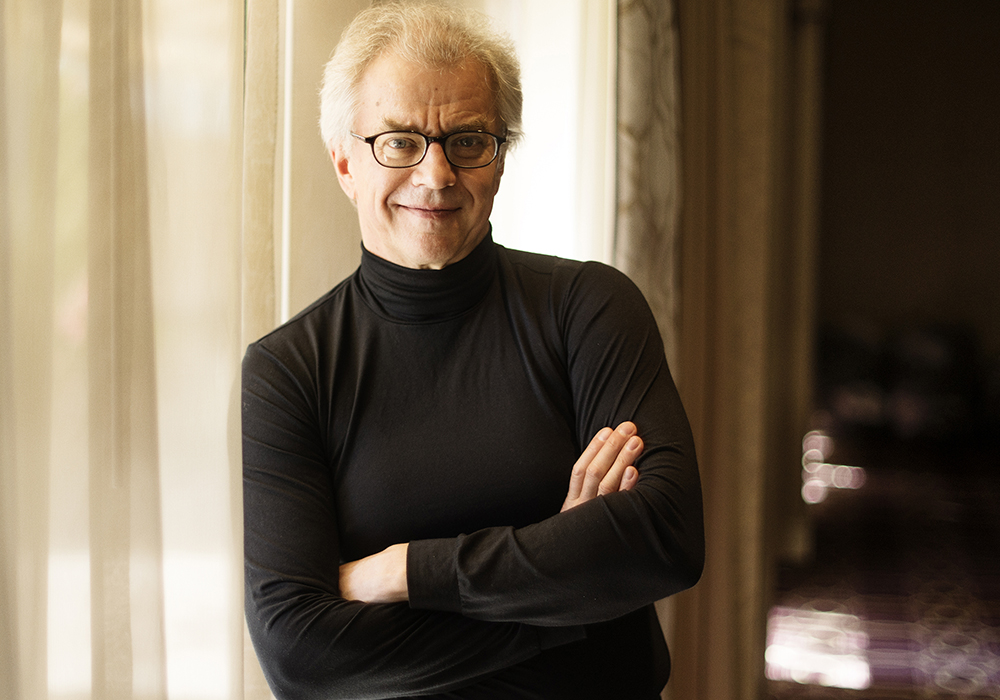 Osmo Vänskä (Photo: Kaapo Kamu)
To say that Osmo Vänskä is proud of his Finnish musical heritage would be a vast understatement. The conductor is leading the San Francisco Symphony this month in Sibelius's beloved Finlandia and Violin Concerto (with Baiba Skride), and Shostakovich's Symphony No. 1. He notes that this is an especially important year for Finns: they're celebrating 100 years of independence.
"Of course, I like to do all kinds of music. But Finnish music means something very special. And what could be better than Finlandia? Many Finnish people believe it's like a second national anthem."
Sibelius composed the tone poem around 1900, at a time of great patriotic fervor against Russian rule. According to Vänskä, that makes it easy to communicate the soul of the piece to musicians, no matter where they are. "It was one of those quite intensive, expressive, political times when Finland wanted to get its independence. I always like to tell the players that in rehearsal, and they get the message in five seconds!"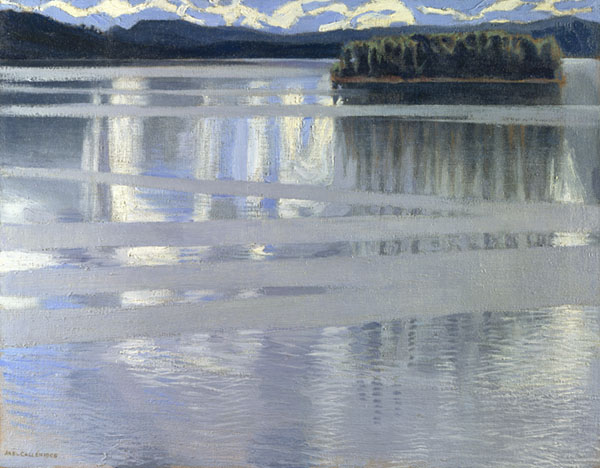 "Lake Keitele," Akseli Gallen-Kallela, 1905 (National Gallery, London)
Vänskä says the Violin Concerto is more universal, yet still with strong Finnish elements. "It's one of the great concertos. I'm happy to have it. I hope the musical connection [to Finlandia] is that in both cases, people are going to hear something authentically Finnish."
The maestro even finds a Finnish connection to the Shostakovich First Symphony. "It was written in Saint Petersburg, which is the closest big Russian city to Finland!"
Vänskä is an old friend of the San Francisco Symphony. "It's always nice to come here. I've always had a great time with the orchestra, and all the things in San Francisco…not to mention the food!"
But back to the emotional heart of the program, Finlandia. After countless performances of the work, are there still new elements in it for Osmo Vänskä to discover?
"Every single time I conduct Finlandia, especially outside of Finland, but not only there, I always have tears in my eyes."
Written by Steve Holt, a veteran journalist and musician.
(September 2017)