Articles &
Interviews
These Symphony-commissioned feature articles offer insights into the music you'll hear in the concert hall. We hope you'll find them provocative and entertaining.
Dec 27, 2016
How one actor changed the course of Hollywood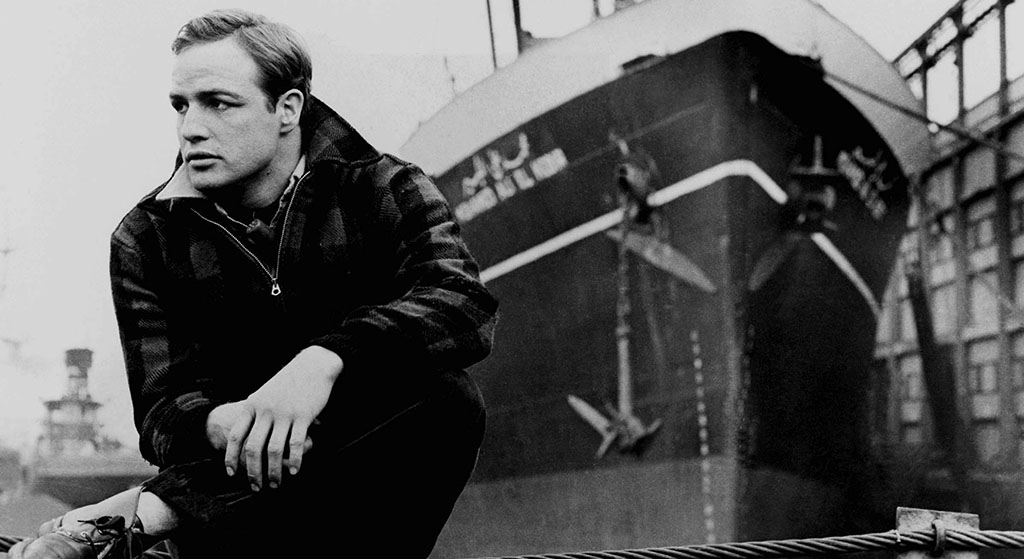 Marlon Brando as Terry Malloy in "On the Waterfront"
It's the role that changed film forever. Marlon Brando as Terry Malloy in On the Waterfront has become one of the most iconic movie performances of all time.
Why? Brando did something few of his contemporaries had done before. And he did it better than most have since. As one of the first to embrace the Stanislavski "method" approach to acting, and by virtue of his training at the Actors Studio with such legends as Elia Kazan, who would later direct him in this film, Brando brought a sense of realism to the big screen. He became his character.
See it for yourself as the film is projected on the big screen and the San Francisco Symphony performs the score live, Jan 7–8.
The emotions Malloy expresses are no different from Brando's. Malloy's regret, his struggles, his moving desire to be something better are not acted, they are felt, explored, expressed.
By embodying his character, Brando took acting from artifice to realism. It was revolutionary but most of all, it was profoundly human. The original 1954 New York Times review called Brando's performance "shatteringly poignant . . . beautiful and moving."
And who could deny Brando's genius? Take the film's most famous scene. Its emotional depth is still capable of moving an audience to tears.
With an original score by Bernstein, this film became an instant success, or as the New York Times put it, "On the Waterfront is moviemaking of a rare and high order."
RELATED CONTENT: