Articles &
Interviews
These Symphony-commissioned feature articles offer insights into the music you'll hear in the concert hall. We hope you'll find them provocative and entertaining.
Dec 6, 2016
Finding inspiration when you least expect it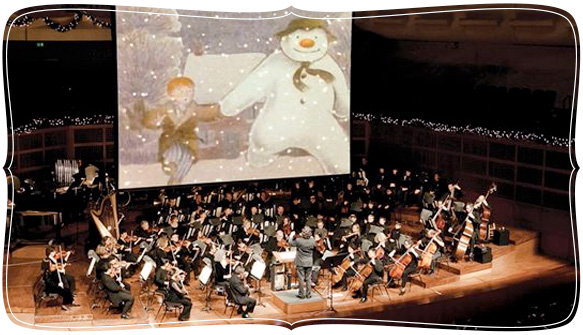 Image: © Snowman Enterprises Ltd thesnowman.com
Jimmy Murakami is best remembered today as an influential artist, animator and director of children's TV shows and movies, including the Academy Award-nominated short film The Snowman and the hit TV series "Teenage Mutant Ninja Turtles."
Born in San Jose as Teruaki Murakami, he changed his name to Jimmy after Japan attacked Pearl Harbor on December 7, an event which would forever change his life.
The following years spent in the Tule Lake War Relocation Center, an internment camp for Japanese Americans, were the most traumatic of his life.Yet, this time in the camp was also when Murakami's dream of becoming an animator was born.
On Dec 16–18, bring the entire family to experience Murakami's artistry in a special showing of The Snowman, with the San Francisco Symphony performing the score live!
In the 1940s, the prospects for the young Murakami appeared to be few. Interred with his family in Northern California, the boy could barely dream of what he would someday become.
Watch as he recounts his walk to a movie theater with his brother to see Cinderella, and hear the profound effect this film had on the rest of his life.
With a career spanning almost forty years, Murakami is perhaps best remembered for making ordinary turtles into heroes and bringing a snowman magically to life. He also animated and directed many daring short clips with socially and politically charged messages against violence and war.
Although The Snowman is decidedly tame in comparison, its message of friendship, adventure, faith, and ultimately, acceptance, is one which reverberates throughout Murakami's works and which undoubtedly, was inspired by the challenges and victories marking his own life.
RELATED CONTENT: