Articles &
Interviews
These Symphony-commissioned feature articles offer insights into the music you'll hear in the concert hall. We hope you'll find them provocative and entertaining.
Nov 30, 2017
From the Gridiron to Grand Opera: Morris Robinson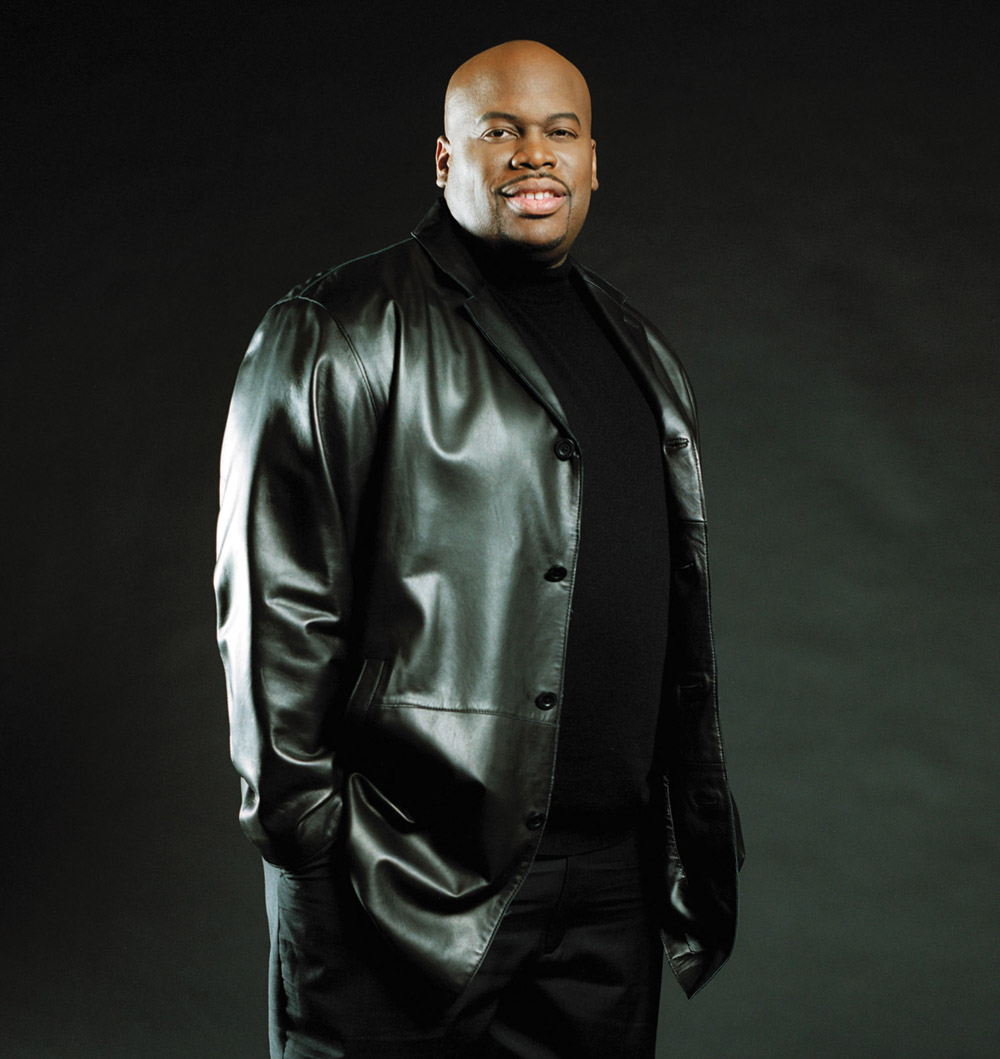 Morris Robinson (Photo: Ron Cadiz)
This month, acclaimed bass Morris Robinson makes his Symphony debut as he joins the SFS and Chorus, led by Chorus Director Ragnar Bohlin, for two performances of Handel's beloved Messiah (December 14-15). We caught up with Robinson in between performances of Verdi's Nabucco in Los Angeles, to talk about life on the road and how football and opera aren't as far apart as you might think.
Q: Are you excited about your first appearance with the SFS?
A: It's a wonderful opportunity! I'm looking forward to making some beautiful music with one of the best symphony orchestras in the world. It's quite an honor. I'm also going to do a little shopping on Pier 39 . . . and look at the sea lions!
Q: What are some of the challenges involved in making a debut?
A: Every time you walk out and sing you want to do your best. If you show up prepared, then you own your craft, you're in charge of the music; you're in control of everything. So I try to learn my music as well as possible. Hopefully it all works out great!
Q: You were a three-time All-American offensive lineman at The Citadel, and strongly considered pro football. But you went into business, before turning to opera in your 30s. That seems like quite a jolting career change!
A: Actually, the parallels between an athletic career and a musical career are very strong. They're both physical jobs of course; but there are even stronger parallels in terms of discipline, coachability, and preparation. Practice in music is like working out in the gym or on the practice field in athletics. If you prepare yourself adequately, you know what to expect. I think that athletics teaches you that.
Q: What do you enjoy most about singing Messiah?
A: For me, it's "Thus saith The Lord." You stand up, and you get those chords, "ba bah, ba bah, ba bah, ba bah" and then you go [commanding bass voice] "Thus!" I look forward to making that introduction! You try to do it in the most Godly voice possible. You're really speaking to the people, like you're speaking to a congregation.
Q: You're in great demand as a singer. How do you keep up with your career, while maintaining a personal life?
A: I sing a lot of big roles; they take a toll on you physically and vocally. You have to pace yourself. Your body is your instrument and you have to take care of it. Actually, I don't view singing as a job anymore; I see it as a calling. God has blessed me with this talent, and I want to make sure that I utilize it. At the same time I'm appreciative that he's given me a family too, so I've got to make sure I balance those things out. My kid is used to it, my being gone. But it takes effort to make that work.
Written by Steve Holt, a veteran journalist and musician.