Articles &
Interviews
These Symphony-commissioned feature articles offer insights into the music you'll hear in the concert hall. We hope you'll find them provocative and entertaining.
Sep 27, 2016
The sounds, images, and sensations of Debussy's music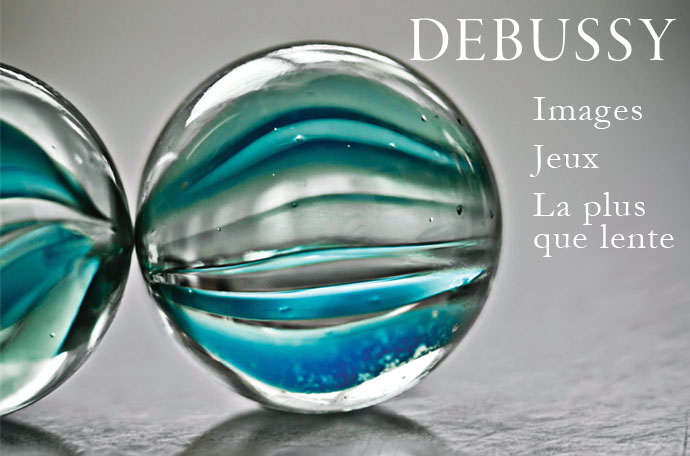 When reflecting on the works of Debussy, Michael Tilson Thomas muses "right from the start of my musical life, Debussy's music captivated me."
This special connection between conductor and composer underpins the sumptuous French music led by MTT and performed by the San Francisco Symphony, on the latest SFS Media album now available for pre-order.
But what is it about Debussy's music that has the power to stir souls and evoke great emotions?
MTT writes that Debussy uses nature as a launching point to explore the human spirit. By taking a look at our surroundings, we can better understand what lies within. And although this is not a new concept, Debussy did it best.
Musically, he pushed the boundaries of harmony to evoke images of vast oceans, idyllic scenery, and foreign lands. He used combinations of notes not often employed in the classical tradition and broke with practices that were in place since the time of Haydn. In short, he forged a path which forever changed how music was written and heard.
Influenced by literature, art, and theater, Debussy especially loved the idea of free verse poetry—words unbound by formal patterns or structures. His compositions did the same thing using sounds to evoke sensations, feelings, and images.
Although his music was written over a century ago, Debussy's legacy can be heard in everything from classical works by Ravel, Stravinsky, and Boulez, to the music of jazz greats including Miles Davis, Duke Ellington, and Bill Evans. Even movie scores owe Debussy for their ability to build soundscapes and evoke emotions.
Of course, there is no better way to understand and feel Debussy's brilliance than by listening to his work. Luckily, the San Francisco Symphony's latest album lets you do just that.
RELATED CONTENT: