Articles &
Interviews
These Symphony-commissioned feature articles offer insights into the music you'll hear in the concert hall. We hope you'll find them provocative and entertaining.
Mar 20, 2019
Artist Spotlight
Simone Young: From Sydney to the World
By Steve Holt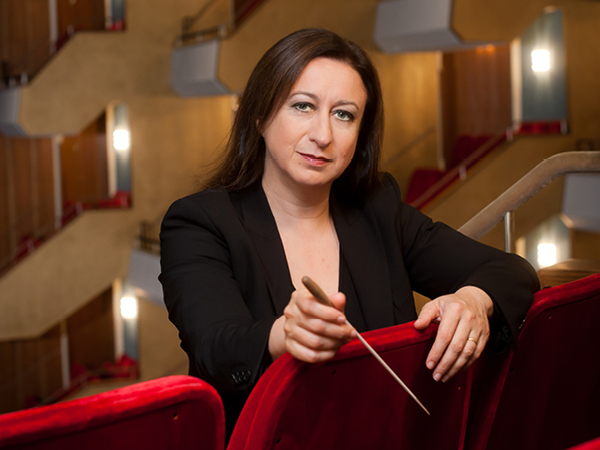 Conductor Simone Young has enjoyed an international career that's taken her from her native Sydney, Australia to the world's leading opera and concert venues. On the eve of her SFS debut (April 18-20), Young talked to us about building collaborations and the mysteries of Rimsky-Korsakov and Ravel.
Simone Young can't wait to conduct the San Francisco Symphony in Rimsky-Korsakov's Scheherazade.
"It's one of the earliest pieces of classical music than many people are exposed to. It has a very immediate appeal: it tells stories, it paints pictures, it's romantic; it's plaintive in places. It runs the gamut. It's also a joy to conduct. It's quite virtuosic, so orchestra musicians love playing it. As I do with any piece of music, I try to make the general structure of the piece clear, but I also try to bring out details that might otherwise be hidden."
Born in Sydney, Australia, Young is making her San Francisco Symphony debut with these concerts, but she's no stranger to the world's most famous classical music venues, having conducted everywhere from the Sydney Opera House to Bayreuth, to the Metropolitan Opera in New York, with many luminous stops in between.
She's also been a trailblazer: first woman conductor at the Vienna State Opera and Vienna Philharmonic; first woman to record a complete Ring cycle. But Young insists her road to international success wasn't any rockier because of her gender.
"People often ask what's it like being a woman conductor, but seeing as I've never been a man I can't give you any sort of comparison! I can only tell you what it's been like for me, and I consider it to be a tremendous privilege to have conducted some of the greatest orchestras and singers in the world for the last twenty-five years, and am very happily looking forward to the next twenty-five."
She's excited about her Davies Symphony Hall debut. "I know MTT, I've known some of his predecessors as music director; I have many friends who have performed here, and everybody always says wonderful things about the Orchestra—its warmth, its sound—and also about Davies Symphony Hall, that it's a wonderful place to perform. So I'm very much looking forward to these concerts."
In addition to Scheherazade, Young will be conducting Ravel's Pavane pour une infante défunte and his Piano Concerto in G major, with soloist Louis Lortie. She and Lortie (and Ravel) are old friends. "He's wonderful! I perform with him quite regularly, but curiously, the Ravel Concerto was the first thing we did together, more than twenty years ago. He's an artist I hold in the highest regard, not just for the quality and detail of his performances, but also because he stands so far above the technical challenges of the work. He can really communicate with an audience through his music making. When you find a soloist with whom you have that kind of rapport, it's a great pleasure to keep making music together. I'm sure we'll find new things in the Ravel we didn't find twenty years ago."
As to the Concerto itself, "it's a fabulous piece. It comes from a time when classical composers were exploring jazz as a potentially new form of musical grammar and harmony. Ravel in particular was fascinated by jazz and its rhythmic vitality. And I think the 'colors' of jazz really influenced him, the blues colors and harmonies. He brings all these elements to the piece to give it a very specific jazz feeling." (You might hear a kinship with Gershwin's Rhapsody in Blue, written about five years earlier).
Young calls the opening piece, Ravel's Pavane pour une infante défunte, "a lovely piece to serve as a prologue for the program. It's exquisitely beautiful and very gentle and delicate, and kind of nostalgic, and in tonality leads straight into the Piano Concerto. And yet in content and with its sense of the exotic, there's a direct connection to Scheherazade."
Simone Young may be debuting on the podium here, but she's not a complete stranger to San Francisco. "I've actually spent one day as a tourist here, eighteen years ago when I was working in Los Angeles. I flew up just for a day. I have many friends who've traveled through San Francisco or lived and worked here. Everybody just raves about the place. It's also a sister-city with Sydney, my hometown. I'm expecting to feel pretty much at home!"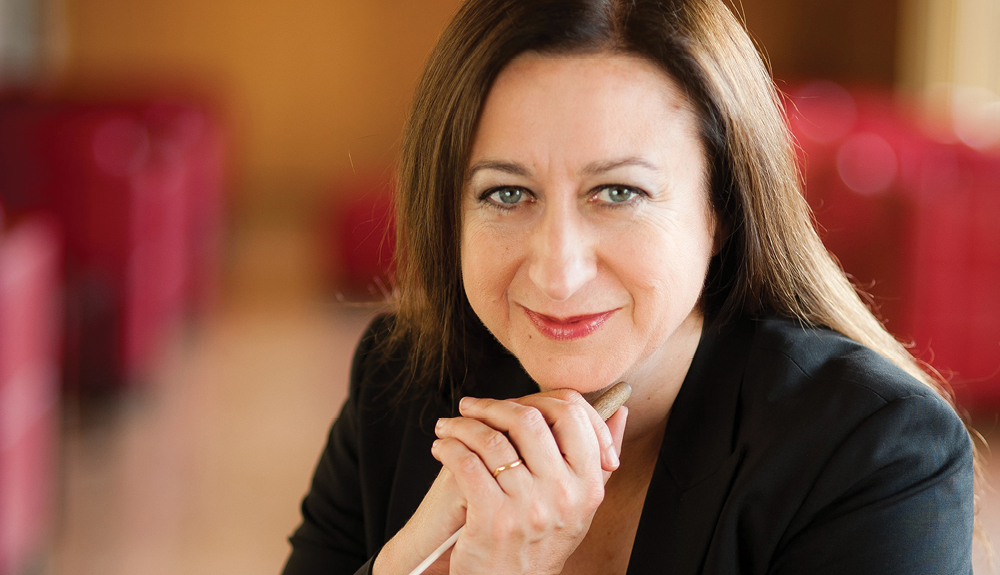 Steve Holt is a Contributing Writer to the San Francisco Symphony program book.