Articles &
Interviews
These Symphony-commissioned feature articles offer insights into the music you'll hear in the concert hall. We hope you'll find them provocative and entertaining.
Sep 1, 2018
Artist Spotlight:
Nicholas Phan: A Tenor for San Francisco
Acclaimed tenor Nicholas Phan joins the San Francisco Symphony for three different programs this season. He's the rare SFS guest artist who lives in the Bay Area, and he couldn't be happier about performing for his friends and neighbors. We spoke to him about the symphony—and the city—he loves so much.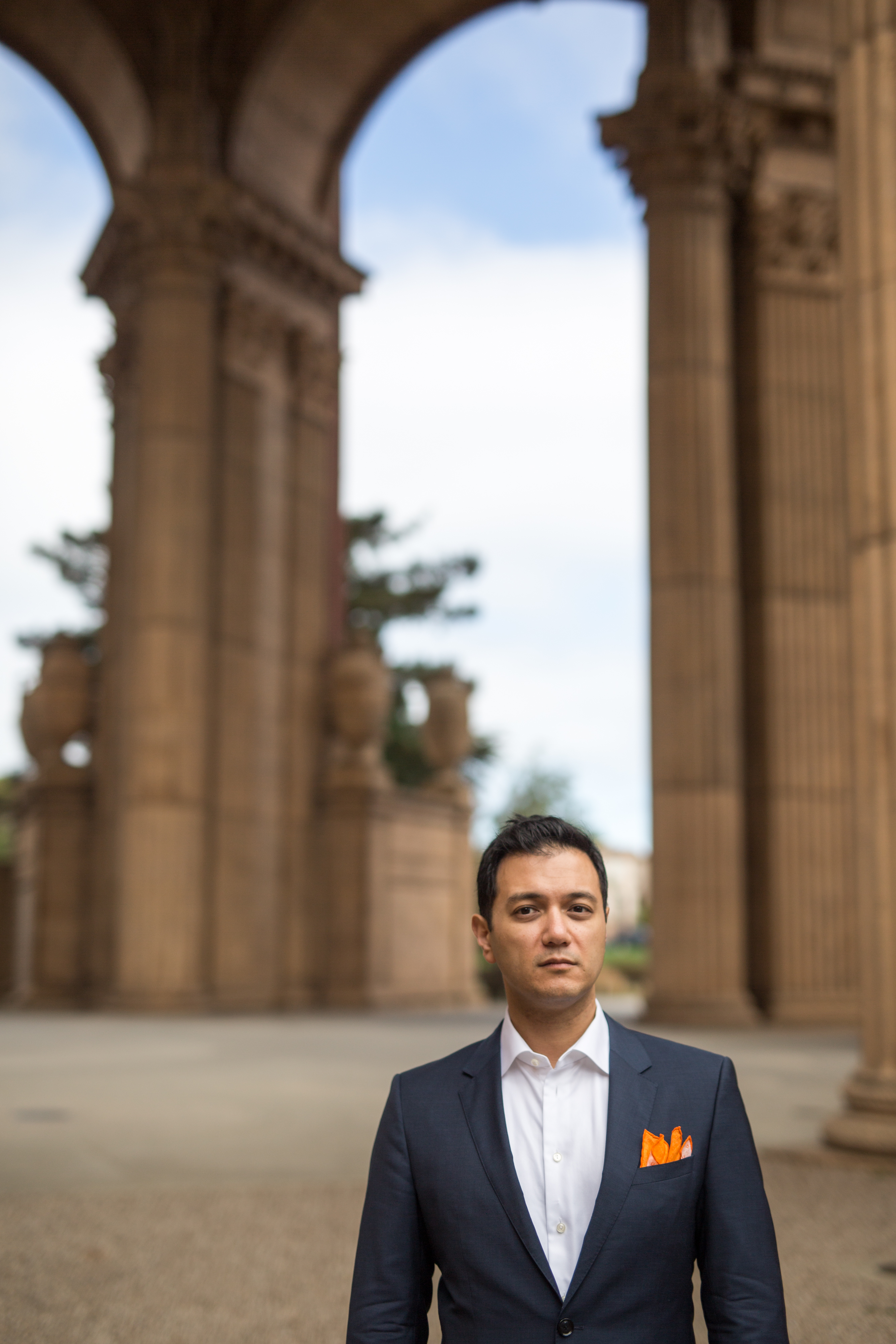 Last season you appeared here in performances of Berlioz's Roméo et Juliette with Michael Tilson Thomas, recorded and soon to be released on the Symphony's SFS Media label. What can we expect to hear?
It was a really beautiful week of concerts, and I'm so excited to hear what it all sounds like when it comes out. Roméo is an incredible piece. Recording live like that is always really exciting; everybody gets our best game. You're hyper-focused because you know it's being immortalized.
Let's talk about this season, starting with Stravinsky's Perséphone [September 21-23, MTT conducting]. There's a lot going on: choirs, tenor soloist, narrator, the orchestra. Tell me about the piece from your perspective.
Stravinsky's music is so demanding—especially for tenors. You have to produce a big sound, but he also requires a lot of dynamic nuance, plus rhythmic accuracy, intensity, and pinpoint intonation. Still, it's always rewarding, because there's so much story to be told, and the music is so compelling.
Next up for you is Beethoven's Ninth Symphony [November 23-25, led by MTT]. What is it about this piece that speaks so deeply across the centuries?
It's beautifully composed music that somehow has become part of our collective consciousness. It's hard not to stand up and applaud after it's over; it's just so exciting. It's such joyful music, about brotherhood, togetherness, and loving mankind. And that's a pretty powerful message, particularly in days like these.
What's the toughest thing about your solo part?
You're required to blend in and be part of this cohesive quartet. Beethoven demands everything of you, even though it's a matter of just a few pages.
What do you like most about the Ninth?
There is a spot towards the beginning of the fourth movement, where the violas take over the Ode, "To Joy" theme, and as they do, the bassoon has this amazing counter melody. I just live for that moment. It never ceases to bring me satisfaction, it's so beautiful.
You'll also be joining the Symphony in another eternal favorite, Handel's Messiah [December 14-15, Jane Glover conducting]. Is it a challenge to make such a well-known piece sound fresh and exciting?
No! It's one of my favorites. I think Messiah is one of the greatest pieces of music in Western art. Handel created such a genius structure and the music is so dramatic and expressive. It's something I always look forward to every year. And it's nice to be able to do it at home!
What's your earliest memory of hearing the SFS?
One of the very first things I remember is a recording of Carmina burana under Herbert Blomstedt. And I've totally fallen in love over the years with MTT's Mahler recordings.
What's it like working with MTT and the SFS?
It's a dream come true! One of the greatest gifts of living in San Francisco is that it affords me time to be around him, and the Orchestra, even when I'm not working with them. I've learned so much just by watching MTT rehearse. I find his vision for the Orchestra really inspiring, for how music brings a community together.
The first time I performed with them was in 2009. We did Schubert's Mass in E-flat major. I just remember Michael taking such time with those rehearsals, with how to shape the phrases. He was so thoughtful. I always remember him comparing these Schubert tunes to a great Elvis tune! I love that; it's just another reminder that music is music, and music is timeless, and good music is just good music. He makes classical music so relatable, without ever dumbing it down. I think that's a great balance, something I aspire to in my own work.
And finally, you are one of only a few SFS guest soloists who actually live in San Francisco. What do you like most about that?
It's a fantastic city! There's so much going on, but the pace of life is totally manageable. I think the greatest joy is what a tightly knit community it is, particularly artistically. It's the first time I've really felt at home personally and musically in one place, and MTT and the Symphony have played a large part in that. The level of what goes on here musically and artistically is so high, yet at the same time San Francisco is such a fun place. I feel so fortunate to have become part of a wonderfully diverse and exciting and serious and fun artistic community. I can't think of a better place to be than the Bay Area!
Steve Holt is a Contributing Writer to the San Francisco Symphony program book.
Berlioz's Roméo et Juliette (featuring Nicholas Phan) will be released on SFS Media after November 30.