Articles &
Interviews
These Symphony-commissioned feature articles offer insights into the music you'll hear in the concert hall. We hope you'll find them provocative and entertaining.
Feb 14, 2018
Artist Spotlight: A Conversation with Composer Anahita Abbasi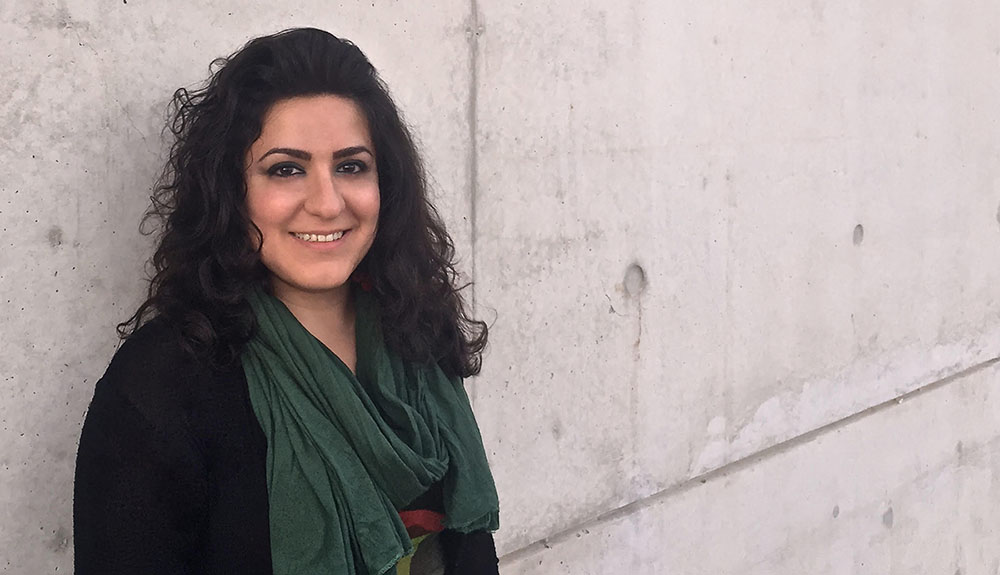 Anahita Abbasi
The world premiere of Anahita Abbasi's … within the shifting grounds … will be live-streamed on the Symphony's Facebook page www.facebook.com/sfsymphony on March 4 at approximately 2:20 pm Pacific Standard Time.

Iranian composer Anahita Abbasi has emerged in recent years as a composer worth watching, and her works have traveled the globe in performances at leading venues for contemporary music. On March 4, her music comes to the Bay Area, with the world premiere of …within the shifting grounds…, commissioned by the SFS Youth Orchestra in collaboration with the International Contemporary Ensemble (ICE), and featuring the YO and members of ICE, led by Wattis Foundation Music Director Christian Reif. We spoke with Abbasi last month on her way to San Francisco from San Diego, where she is a PhD student at UC San Diego.
Q. How did you get started as a composer?
A. I began studying music theory, harmony, and counterpoint when I was eight in my home town, Shiraz, Iran. Within that year, I started to compose little songs for a school music festival. Two years later, I started playing the piano and won various prizes but by the time I was sixteen I became certain I wanted to only focus on composing and not performing. In 2005 I moved to Graz, Austria (a center of contemporary music in Europe) to study music theory and composition. At the time, I was having concerts here and there in Austria but I think I was more of a curious composition student questioning what was necessary for me to be a composer. In 2011, I attended the Atlas Academy in Amsterdam and there, while working closely with maestros in music of other cultures, something clicked; I suddenly felt I knew exactly what I was doing and desired to create. Since then, it has been a fruitful and rewarding journey working with performers and artists all around the world.
Q. How did the commission for the SFSYO and the International Contemporary Ensemble (ICE) come about?
A. About a year and a half ago, musicians from ICE wrote an e-mail expressing interest in working with me. Of course, they are amazing musicians—in my opinion, one of the best contemporary music ensembles in the world—so there was interest from both sides. In September, I received a call asking if I was interested in working with them and the SFSYO as part of ICE's education work. I said yes, and although the time was very, very short, we made it work!
Q. What was your approach in composing this piece?
A. I had a long talk with Christian Reif, and he said I didn't need to compromise at all; if I had any kind of musical ideas, the YO musicians are able to do pretty much anything. I decided to write as conventionally as possible—but still include techniques that are well-known in contemporary music—and explore different sounds so we can experiment. I'm excited to bring this aspect of contemporary music to the YO musicians; it's very new to them but they are enthusiastic and eager to find these new sounds, which is amazing.
Q. What are some of your influences as a composer?
A. I am influenced by anything and everything around me. I've tried to learn to observe and perceive those details through various glasses. They enrich our perception and add other layers towards creation. I'm also inspired by nature; there are a lot of sounds in my music and in this piece that remind us of a rainforest or birds. I am enjoying experimenting and exploring these things and letting my imagination really fly and float to see what comes.
(February 2018)