Articles &
Interviews
These Symphony-commissioned feature articles offer insights into the music you'll hear in the concert hall. We hope you'll find them provocative and entertaining.
Mar 2, 2018
A Letter from Executive Director Mark C. Hanson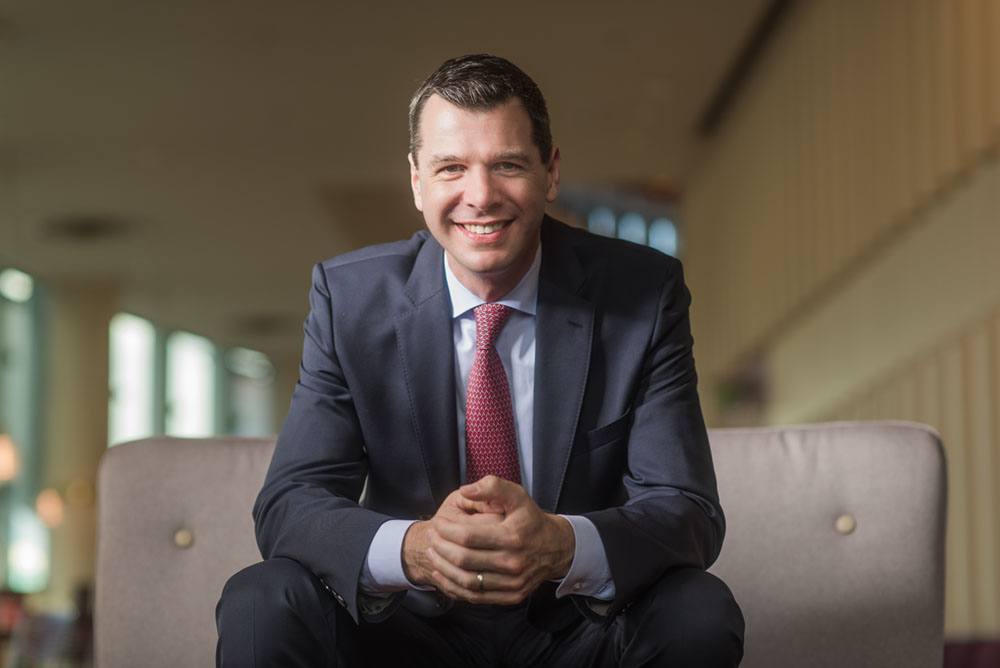 (Photo: Brandon Patoc)
Some of my fondest memories growing up were the Saturday mornings I spent in the Youth Orchestra. Those experiences as a young cellist who was lucky enough to play in the Greater Boston Youth Symphony and the NEC Youth Philharmonic taught me and shaped my way of seeing the world in many meaningful ways. That's what music does to young ears.
It was music to those very ears when I first heard that the second concert the San Francisco Symphony ever performed after its founding in 1911 was a concert for children. This is at the heart of why this orchestra was founded—as a place for music for ALL San Franciscans, no matter what their age.
More than a century later, the cornerstone of this mission remains our Adventures in Music (AIM) program, which celebrates its 30th anniversary this year. Providing free and comprehensive music education to every elementary school student in the San Francisco Unified School District, this unique partnership isn't just a national model for music education. It shows the direct and powerful impact that access to live music has on young minds.
With 44 official languages spoken in our school district, the Symphony ensures that music is its 45th. Music connects and unites young people regardless of their background. As teachers and principals have shared, it opens their minds and hearts to be better learners. Lifelong learners. Those are the same lessons that music taught me those years ago. It gave me the tools for creative thinking, for listening, and for teamwork and collaboration towards a common and beautiful goal.
This is why you will find me cheering on the talented young musicians of the San Francisco Symphony Youth Orchestra (SFSYO) at their March 4 concert. Celebrating 35 years of changing the lives of Bay Area youth, this internationally respected ensemble is one of the most comprehensive pre-professional environments anywhere. Tuition free, SFSYO members receive coaching from SFS musicians, rehearse on the stage of Davies Symphony Hall, and work with visiting guest artists and conductors. The SFSYO has commissioned a new work by the talented young Iranian composer Anahita Abbasi for its March concert. Her music is powerful and direct, and the musicians will work with her in person ahead of the premiere. What a fantastic opportunity to add to the vibrant musical dialogue of the Bay Area.
For more on Ms. Abbasi as well as real-life testimonials from participants of our AIM, SFSYO, and Music and Mentors educational programs, click the links below. Your continued advocacy and donations to these programs has brought the magic of music to hundreds of thousands of children. On behalf of the San Francisco Symphony and all our young concertgoers during Music in our Schools Month, thank you from the bottom of our hearts for your generous support!
Mark C. Hanson
Executive Director, San Francisco Symphony
To help us keep music in schools, visit sfsymphony.org/give.
RELATED ARTICLES: