Articles &
Interviews
These Symphony-commissioned feature articles offer insights into the music you'll hear in the concert hall. We hope you'll find them provocative and entertaining.
Sep 26, 2017
Artist Spotlight: A Conversation with Daniil Trifonov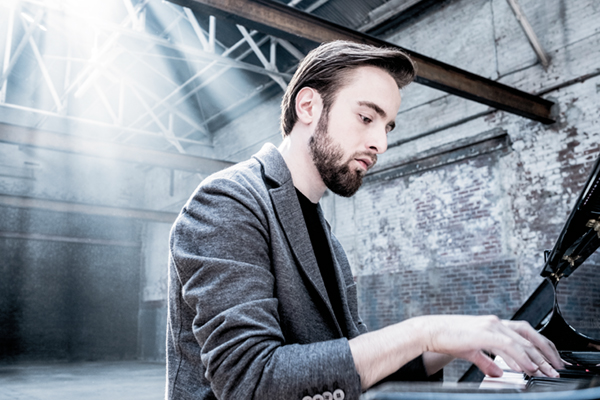 Daniil Trifonov (Photo: Dario Acosta)
This season, the extraordinary Russian pianist Daniil Trifonov returns to the San Francisco Symphony for a varied season-long residency.
On October 30, he gives a solo recital exploring Chopin, through performances of the composer's Piano Sonata No. 2, as well as works by Rachmaninoff, Schumann, Tchaikovsky, Grieg, Barber, and Mompou that were inspired by Chopin.
On February 27, Trifonov is joined by his teacher and mentor Sergei Babayan for a duo recital of Schumann, Schubert, Rachmaninoff, and a new work by Mauro Lanza
June 21–24, Trifonov performs Rachmaninoff's Piano Concerto No. 3 with Michael Tilson Thomas and the San Francisco Symphony
We spoke with Trifonov shortly before this season began.
Q: What do you like about this multiple-concert format?
A: It's a great way for the audience to see different sides of a musician, and of course, for the musician, it's a great opportunity to perform a variety of repertoire.
Q: The first concert [October 30] is a solo recital, spotlighting Chopin, and other composers he influenced. How did this program come about?
A: The original idea was linked with a recording I did last spring [Chopin Evocations, Deutsche Grammophon], focused on Chopin. I think that Chopin left a great mark on the history of piano writing, and inspired many other composers, whether through variations on his themes, or separate pieces inspired by his style. So, the first half of the program is music written by others based on Chopin, and the second half is his own music.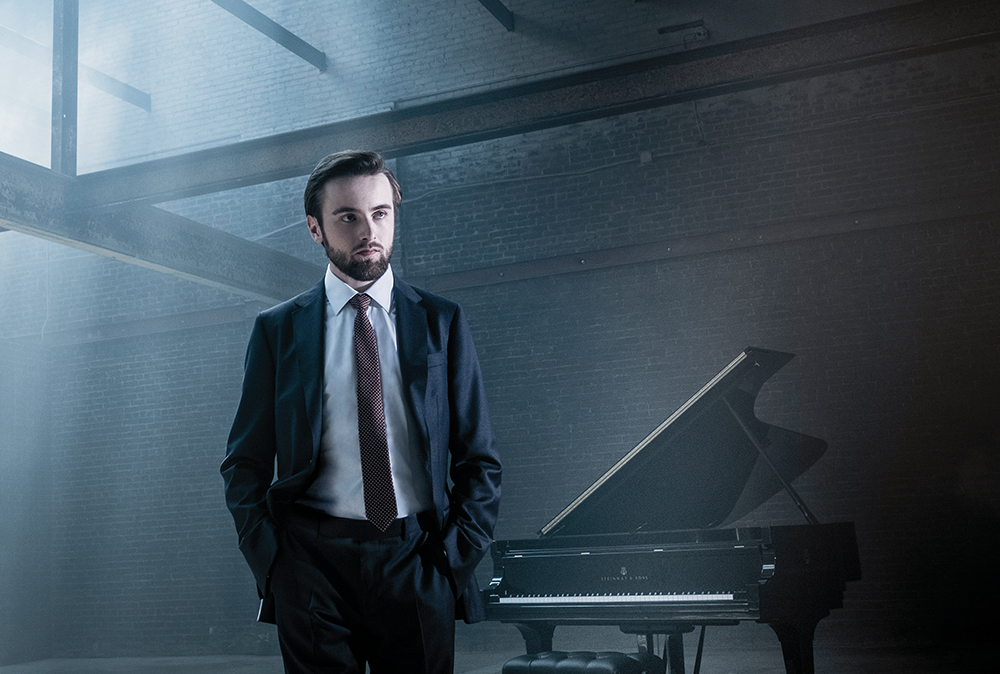 Daniil Trifonov (Photo: Dario Acosta)
Q: And then in February, you'll be in a duo recital with your teacher, Sergei Babayan. What is it like to play with your teacher in a concert like this?
A: Because I've studied with him, there is already a certain understanding, a certain similar musical "frequency" on which both musicians collaborate, and that of course is very helpful. Of course he's still my teacher! So, I'll always listen to his comments, whether I'm playing solo, or we're playing in a duo, but it's a great pleasure to be on a stage with him.
Q: And finally, the Rachmaninoff Third Piano Concerto, with Michael Tilson Thomas and the San Francisco Symphony in June…
A: It's a very special experience. I'm looking forward to the Rachmaninoff Concerto, which is, of course, incredibly complex on many layers. I would say it's a very powerful and sincere expression of a composer. There are relentless developments over broad-gestured sections that are organized in an almost symphonic manner. Of course it's a very exhausting experience on stage, but it's also very emotional.
I'm very excited to collaborate again with the San Francisco Symphony and Michael Tilson Thomas. I can't wait for this to happen!
Written by Steve Holt, a veteran journalist and musician.
(September 2017)